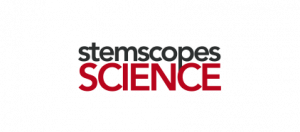 3P Learning – STEMscopes Science
3P Learning Ltd
Introducing the world's most current, continuously updated digital science curriculum
STEMscopes Science provides powerful content for engaging young minds. Find hundreds of hours of videos, experiment ideas, pre-made lesson plans and printables to captivate learners with the phenomena of the natural world. Let your students explore the Great Barrier Reef, discover the wonders of space and unlock the world of chemistry from their seats, and follow-up their adventures with complimentary lessons and tests.
Bring hands-on learning to your class
Combine videos, STEMscopes' suggested materials and accompanying teacher guides to bring hands-on learning to your class. Save time and money by finding all the resources you need in one place. STEMscopes suggests ways to find inexpensive materials to conduct real experiments with your students.
Deliver exceptional science lessons with ease
Follow step-by-step lesson pathways and use comprehensive teacher guides to make science instruction simpler, deeper and more connected to the real world. Enable all students to find their inner scientists with Intervention and Acceleration resources designed to bring all students up to speed.
Build your science confidence with professional development
STEMcoach is your personal online training hub providing guidance, ideas and tips on how to integrate technology into your lessons and create a rich environment for science learning.
Costs

£500 one-off cost
Get full teacher access to complete bank of fantastic science resources.
Trial Options

1 month
The way we teach our students is just as critical as the content we provide them. STEMscopes Science Powered by CNN combines research-proven pedagogy with practitioner experience to engage students in learning science.
Sign up for latest updates