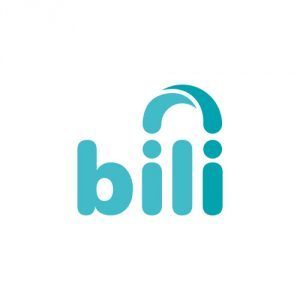 Bili
Bili is the online exchange bringing language learning to life!
Bili is the online student language exchange, which enables sustained and structured peer-to-peer interaction, in a safe, teacher monitored space.
It's as easy as…
1. A teacher matches students from different countries who speak different languages.
2. Students complete regular text, image, audio or video tasks set by the teacher.
3. The students mark each other's work and respond to the tasks in their first language.
This includes access to:
the school admin account, where you can connect with potential partner schools (or invite any existing links to partner with you), create classes and manage teacher accounts
teacher accounts to manage classes and set activities for students to complete with their partners
student accounts where students respond to the tasks (written, or media) and give each other valuable feedback in their native languages
Optional extra features include:
Live chat and forum:  Enable students to communicate in real time with their Bilipals through live chat and a shared forum. Keep track on interaction with teacher moderation.
Bilichat: Our real time video app, complements Bili and offers realtime communication to students and video calling with their partners and in small pre-assigned groups.
Watch our introduction video, and dashboard tours below to find out how it works for a teacher and student.
Costs

£500 per annum
The annual licence includes access to the platform for up to 15 different teachers and 1000 student accounts. You can have any number of exchange partnerships with schools abroad, and manage exchanges between English, French, German and Spanish. If you wish to organise a Bili exchange in any other language please do get in touch, as we may be able to facilitate this.
Optional extra features:
Live chat and forum: + £250 (ex.VAT)
Bilichat: + £500 (ex. VAT)
Trial Options

6 week
A six week trial using the exchange platform with a partner school, includes extra features including live chat and forum, or Bilichat.
This outlines the first pilot study of Bili conducted across 3 secondary schools in the Harris Federation paired with La Croix Rouge Lasalle in Brest
Sign up for latest updates
Calling all teachers! BESA's Catch-up Challenge School Support Scheme helps you to find an expert to get FREE speci… https://t.co/19AWzlmuix