Digital Textbook and Learning Resources Platform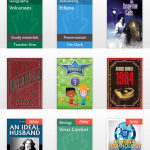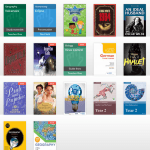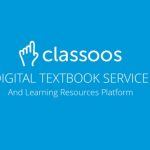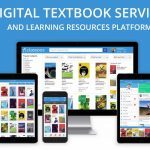 Exam Boards

AQA

CCEA

CIE

EdExcel

OCR

WJEC
Classoos is a single platform for accessing online textbooks and digital learning resources. Online textbooks are available from all the leading UK education publishers including Pearson, Hodder, Oxford University Press, Cambridge University Press, PG Online, Elmwood, Taylor & Francis, Rutledge and others.
Curricula covered includes Common Entrance, GCSE, IGCSE, A-levels and IB
Classoos has been designed for schools that have adopted 1:1 access for their students and is available on a PC, tablet or phone. The books are also available when not connected to the internet. Apps are available for iOS, Android and Windows 10
Classoos enables textbooks to come to life; teachers and students can create overlays which can include supplementary content including external links (pictures, audio, video) as well as notes and bookmarks
Simple and quick to use; With Classoos no time is required for the distribution, replacement, collection or invoicing for lost or damaged books.
Whether you need online textbooks, digital textbooks, etextbooks or ebooks Classoos is the solution for you.
Costs

£1 per licence
The charge for books varies by title.  Books are licenced on an annual basis per user per title. The charge for books is typically 1/3rd of the printed price of the book. There is a charge of £1 per title per user per annum to use the Classoos platform.
Example Printed price of book £30
Typical Classoos charge for the book for 1 year is £10
For a class of 20 users the total charge will be
20*£10 for the books
20*£1 for the Classoos platform charge
Total annual charge £220
Trial Options

90 Days
90- day free access to textbooks
We have worked with our publishing partners to make available textbooks in the Classoos catalogue from the leading UK publishers* including Hodder, Oxford University Press, PG Online, Elmwood, Taylor & Francis and Routledge completely FREE of charge for 90 days.
So that is all the benefits of Classoos including;
A single platform to access textbooks from multiple publishers
Offline and online access as standard
Enhancing textbooks by adding notes and links
Sharing notes and links from teachers to students
 and textbooks free, digitally on Classoos for 90 days!
All you have to do is click here, complete the form and one of our team will be in touch.
Sign up for latest updates
This is an appeal for help. A request has reached us from a school in Romania who are supporting displaced… https://t.co/h7aR08Wryj