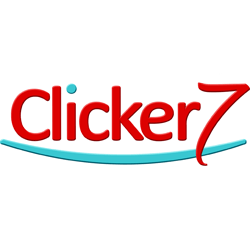 The complete literacy toolkit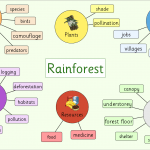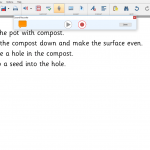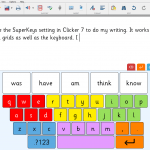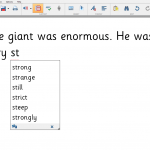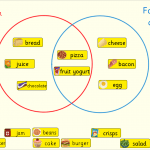 Environment

Classroom

Home
Membership type
BESA members go through a rigorous set of financial and reputational checks and agree to abide by our Code of Practice.
Clicker is an innovative reading and writing tool designed to help pupils of all abilities to achieve rapid and permanent gains in their literacy skills. It is aimed at children from 5 – 11 years old, and those with special needs.
Clicker provides a child-friendly word processor that can be tailored to support whatever stage of literacy a child is working at – helping every pupil to play an active role in their own learning and offering complete support throughout the writing process. Teachers can also provide differentiated speaking, listening, reading and writing activities on any topic, making Clicker a truly inclusive, cross-curricular support tool that can be used across the school.
"We've seen a lot of successes already, particularly from our children with dyslexia. They find the Dyslexie font so much easier to read, and the ability to rehearse and record ideas first using the Voice Notes tool is a brilliant innovation. There are two boys in particular who come to mind; since using Clicker they are able to work so much more independently, and their confidence is really growing now that they're not reliant on having an adult beside them to help."
– Suzanne Lazarus, Colindale Primary School
Clicker can be used in whatever way an educator deems best for a particular pupil or learning task:
By a teacher working with a group / class – Clicker is whiteboard friendly, and can be used for whole-class or group activities. The Clicker wizards make it very easy for teachers to create group activities. For example, 'Tell the Story' activities can be used to enable each pupil in a group to record one section of a story / life cycle / process, which can then be played back and saved in its entirety.
By individuals – Teachers can customise the support Clicker offers to enable pupils to work independently. Features such as the speech feedback, word prediction, picture support and word banks can all be used to help increase the accessibility of learning activities for individual pupils.
Clicker is also frequently used in a one-to-one / adult-child setting.
Clicker can be accessed in a number of ways. It can be installed for use on individual computers or across a network. Clicker documents and activities can also be printed for use away from the computer or as a record of achievement.
Costs

£250 per licence
Clicker 7 Single Computer License: £250.00
Clicker 7 5 Computers OneSchool License: £600.00
Clicker 7 10 Computers OneSchool License: £900.00
Clicker 7 20 Computers OneSchool License: £1,300:00
Clicker 7 40 Computers OneSchool License: £1,800.00
Clicker 7 OneSchool Site License: £2,200:00
This video was recorded at Willow Dene School, where they are using Clicker extensively to help pupils access the curriculum and find their voice.
Fourfields Primary in Peterborough are using Clicker 7 across the school to support pupils with a range of learning needs.
Sign up for latest updates