Doddle Spanish
Boardworks
Quality online teaching and quizzing for your KS3 and KS4 Spanish students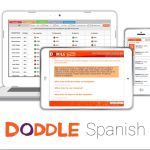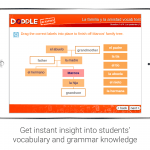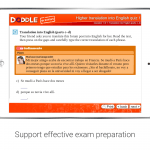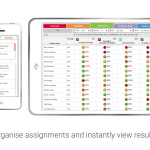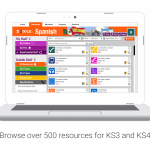 We provide high quality resources that enable specialist and non-specialist teachers to support every individual student. With Doddle Spanish you can perform regular low-stakes testing with all students throughout KS3 and KS4, monitor attainment and deliver the personalised feedback students need.
With Doddle, you no longer need to spend valuable time creating resources from scratch nor marking repetitive tests, but rather can browse a whole host of curriculum-specific material designed to engage and motivate your students.
Get instant insight into students' vocabulary and grammar knowledge with self-marking quizzes
Ensure students are regularly practising their Spanish skills with resources that get students familiar with understanding longer Spanish passages and inferring their meaning
Support effective exam preparation with tutorials to walk students through the more difficult literature and translation elements of the GCSE Spanish exams
Track homework submissions and access a question-level analysis of your students' quiz results for targeted intervention
Costs

£299 per annum
With a Doddle subscription your department can activate unlimited teacher, parent and student accounts, receive year round support from our Oxford based team and access the latest content as it is added throughout the year!
Three year subscription – £299 per year
One year subscription – £399 per year
Trial Options

7 days
Try Doddle Spanish for yourself! One of our Account Managers will be in touch to set you up, and can also offer you a free online demonstration to give you a quick tour of the platform.
Andy Llewellyn, MFL teacher, tells us how he has used Doddle to introduce topics and reinforce learning
Q

How do students access Doddle?

A

Every student has their own account, and can log in on their phone, tablet or PC using a web browser or the Doddle App.

Q

Can Parents see what their child has been set?

A

Yes! Through the app or web browser, parents can see what work their child has on their to do list, and how they did in their previous assignments.
Sign up for latest updates
Great blog – well worth a read for anyone who has ever sat in a webinar or online meeting. Quite frankly is there a… https://t.co/IM0SjihNOQ