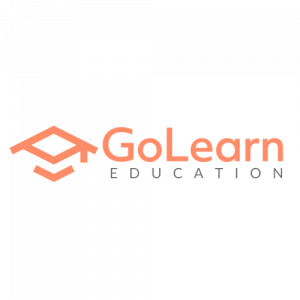 GoLearn Education
GoLearn Education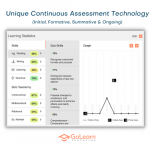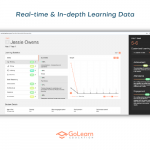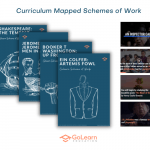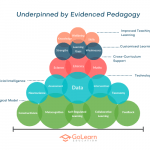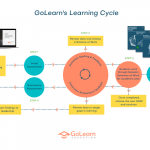 Exam Boards

AQA

CIE

EdExcel

OCR

WJEC
GoLearn is an English literacy teaching and learning solution with unique Continuous Assessment technology. We partner with educators worldwide to achieve greater outcomes for their students.
The GoLearn platform is underpinned by our evidenced pedagogical model which gives teachers all the support they need to target learning gaps and easily improve student outcomes.
Achieve maximum results and accelerate learning

Reduce your workload and improve wellbeing

Low-cost solution with high impact results
Our mission is to improve student outcomes child-by-child in every classroom until all children are equipped with the literacy skills necessary to read, write and communicate their way to better wellbeing.
Our platform works by supplying teachers with quality and ready-made lesson content for students to work through in class (or at home) and enables teachers to easily track and monitor student performance in real-time.
Costs

£15 per pupil
Up to 250 pupils – £15 per pupil, per annum
Up to 700 pupils – £13 per pupil, per annum
Up to 2000 pupils – £10 per pupil, per annum
More than 2000 pupils? Please get in contact for pricing.
Trial Options

6 weeks
Our easy-to-use platform provides teachers with the assessments, schemes of work and progress data necessary to identify and address student learning gaps through producing personalised learning plans and pathways for each student.
We're offering schools a 6-week no-obligation free trial of our entire solution so you can effectively address English literacy and language skills.
You'll be able to:
Assess students' knowledge via our embedded initial assessment

Mapped to curriculum for KS2-KS4.

Implement personalised learning pathways based on each students' outcomes.

Use impactful outcomes data to easily implement reflective teaching.

Use curriculum outcomes data to provide evidence of pupil progress for Ofsted inspections.

Reduce teacher workload through less marking and assessment writing.
Our AI and automated resources are underpinned by evidenced pedagogy and instantly provide you with real-time learning data and interventions for each student, so you can focus your valuable teacher time on improving their learning outcomes.
We partnered with AAA English to provide them with a solution that ensured a smooth transition and continued student progress during their shift to re
Q

Does GoLearn replace Teachers?

A

GoLearn is an all-in-one teaching resource designed and developed for teachers to use in their classrooms, for homework and remote learning activities.

Q

Does GoLearn mean more work?

A

No, our platform's automatic marking and feedback capabilities actually reduce a teachers admin workload so they can spend more of their valuable time doing what they do best, teaching.

Q

What support and CPD does GoLearn provide?

A

GoLearn is committed to supporting schools in evaluating, reporting and leveraging data findings to develop targeted interventions and further accelerate pupil progress. That's why we provide each user of our platform with comprehensive support — including advice and guidance, detailed staff and student help materials and in-depth CPD training - from the very beginning of your journey with us.
Sign up for latest updates
Teachers and educators, want to learn how to use EdTech to encourage collaboration and creativity in the classroom?… https://t.co/62PqiwF8Jy