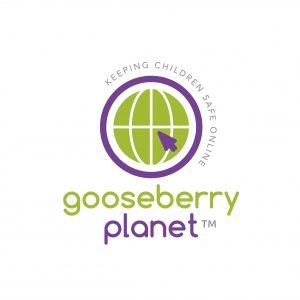 3P Learning – Gooseberry Planet
3P Learning Ltd
A comprehensive e-safety toolkit for the whole school community
Gooseberry Planet is an award-winning educational software platform that supports and enhances curriculum delivery for Online Safeguarding in Primary Schools. Gooseberry Planet has been developed with the whole school community in mind.  The system can be accessed by the whole school community, so the software is accessible to everyone, both at school and at home via PC, Mobile & Tablet.
Using game-based learning, Gooseberry Planet is totally unique. It offers a fresh, engaging and innovative approach to teaching e-Safety.  Pupils face real-life online scenarios to which they must respond, whilst simultaneously collecting stars and competing with their class mates. The game levels address a broad range of topics concerning current online threats and are tailored for different abilities, with audio support for those children who are less able.
Costs

£2.00 per pupil
1-140 pupils – £3.50
141-1000 pupils – £2.50
Over 1000 pupils – £2.00
Subscriptions are annual and priced per pupil.
All prices above are shown exclusive of VAT.
Trial Options

Other duration

Free demonstration
One of our e-safety experts will be happy to show you how Gooseberry Planet can provide you with all the tools you need to educate your students about how to stay safe online.
Sign up for latest updates
Every week we are running free drop-in video chat session at5pm Thursday to support members during these challengin… https://t.co/udm4CP5M7o
Our BESA Open Day is still due to run on the 7 May, via webinar! So for a chance to meet the amazing BESA team, lea… https://t.co/BirhIUdi0t