Maths-Whizz Schools Suite
Whizz Education Limited
Accelerate progress in maths in your school with Maths-Whizz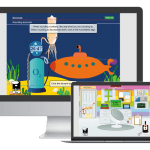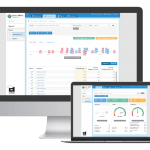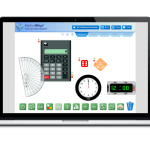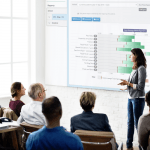 Devices

PC

Mac

Tablet

Internet-based
Environment

Classroom

Home
Maths-Whizz, the virtual tutoring service proven to raise standards in maths
Are you looking to accelerate progress in maths across your school while also reducing teacher workload? Then you need Maths-Whizz, our multi-award-winning online tutor. Built on the belief that every child deserves a learning experience that caters to their individual needs and pace of learning, Maths-Whizz has been designed to provide children with a fully individualised learning plan that provides lessons that are perfectly matched to their current ability level in every topic across the curriculum. All without teacher input.
Maths-Whizz offers so much more than award-winning tuition though. It also offers a bank of over 1200 maths resources and lesson plans, reporting tools that support teachers with interventions and classroom differentiation, and expert support from our dedicated Customer Success team.
Maths-Whizz Tutor
Accelerate every student's progress with exciting and interactive online maths lessons that are matched to their unique strengths and areas for improvement. Build confidence and engage every child with personalised maths learning.
Assessment & Reporting
Instantly spot learning gaps and monitor progress at a glance with our accurate and easy-to-use online maths assessment and reporting system. Your formative assessment has never been this powerful.
Teachers' Resource
Quickly plan, differentiate and deliver your perfect maths lesson with high-quality maths resources. Choose from a large range of printable worksheets and tests, animated online maths exercises and a variety of rich learning tasks.
Customer Success
When you subscribe to Maths-Whizz, your school will get a dedicated Customer Success Manager who will work with you to achieve your school's unique goals in maths, whether that's interventions for targeted pupils, stretching high-attainers, or raising standards across the school.
Trial Options

Other duration

6 weeks
Want to try Maths-Whizz in your school?
We're committed to supporting schools with their unique goals in maths and we want you to see how Maths-Whizz can help you achieve them. As part of this commitment, we are now offering schools the opportunity to trial Maths-Whizz for 6 weeks.
What's included in the trial?
Full access to the Maths-Whizz Suite – Our trial doesn't limit any features, so you can see everything Maths-Whizz has to offer your school, including all of our resources and in-depth student reports
Logins for up 2 full classes – It's hard to see the benefits of a new educational tool when you only have a handful of logins, but with a Maths-Whizz trial you get logins for up to 60 students
Maths-Whizz Training – We want you to make the most of Maths-Whizz when you're trialling it, so we provide training from our Customer Success Team to make sure your teachers feel comfortable using it
Request a trial today, spaces are limited!
To ensure that all schools receiving a trial receive the support they need to really see the benefits of Maths-Whizz, we are only able to accept a limited number of trials per month. This enables us to provide you with full training from our Customer Success Team and ongoing support for your teachers throughout the 6 week trial period, ensuring you get the most out of your trial.