MyConcern Safeguarding Software
For the easy recording, managing and reporting of safeguarding concerns wherever they occur.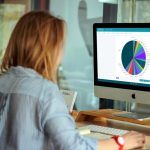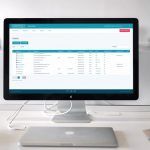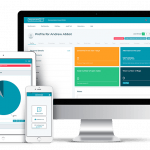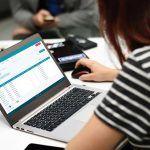 MyConcern is a secure and trusted, Queen's Award-winning safeguarding software which is used by schools, colleges, sports clubs and other organisations in the UK and worldwide. Designed by child protection professionals, each of its key features supports the recording, reporting and management of all well-being concerns, informing decision making and enabling early intervention. Here are just a few of its features:
Simple, Secure Recording and Case Management
MyConcern provides an intuitive platform to record incidents and track case management, free from the risks associated with paper-based solutions which can become lost or damaged.
Customised Reports
Multiple reports can be generated to fit your needs. Report on the whole organisation, a small part of it or even an individual profile. Save and re-use reports and download aggregated data for your governing body.
Automated Chronologies
Automated chronologies provide a comprehensive overview of each profile. Safeguarding leads can track actions and securely share data with trusted professionals when appropriate.
Customisable to your needs 
MyConcern can be completely customised to your organisation's needs, putting you in control of your safeguarding processes and ensuring that our features meet your requirements.
Transferrable Electronic Records
Securely share information with other organisations and other trusted external partners, even those who do not have MyConcern installed.
Detailed Profiles
The profile feature provides safeguarding leads with detailed information about each individual in their care. The information gathered in these profiles empowers them to make fully informed decisions and enables early intervention.
Lessons Learned
Record 'lessons learned' to support staff CPD and improve outcomes for the children, young people and adults at risk in their care. These records can be used to develop lessons for pupils/members or inform staff training requirements.
Document Sign-off
MyConcern allows safeguarding leads and senior staff to mandate that staff read relevant documentation. This feature then provides an audited record that documents have been read and understood by the required staff.
MyConcern customers also gain access to a wealth of Safeguarding and Child Protection resources, including briefings, guidance documents and webinars.
"My Concern is an exceptional safeguarding tool which allows me to communicate securely with all internal and external stakeholders. It has allowed the school to have a complete map for all our students' needs and ensure that these are met appropriately." – Beacon High School
Costs

£429 per annum
MyConcern safeguarding software is available from £429 for a small primary school with up to 50 pupils. It is provided on an annual license basis, however, there may be some initial set-up costs for a minority of schools depending on your school MIS.
Price bands cater for larger and secondary schools with more pupils, the details of which can be provided upon request.
In addition to MyConcern safeguarding software, we provide training and other safeguarding services as part of the license fee. Again, the details are available on request.
Trial Options

Other duration

Free until September 2020
As a company that already provide safeguarding services and software to many thousands of schools we recognise the incredibly difficult situation that educators face in this uncertain time. Consequently, we want to help those schools who believe they would benefit from an online safeguarding recording and case management system during this crisis.  
We are therefore offering access to the MyConcern Safeguarding Software free of charge to all schools that currently don't have an electronic record keeping system.  We will offer this service free of charge until September 2020 by which time we hope that schools will have resumed 'normal service' when you sign up before 31st May 2020. 
Sign up for latest updates