Planet eStream
The Unified Media Platform for Education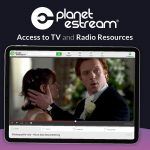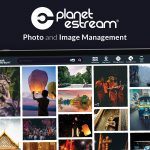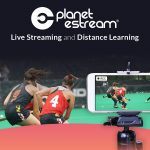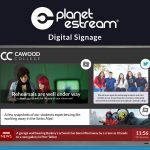 Planet eStream is a fantastic tool for supporting digital learning both within and outside of the classroom. Planet eStream provides teachers with access to exciting TV and radio content and a simple toolset for creating brilliant digital learning resources.
Key features are…
Central Media Library – Safe and secure storage for your school's videos, images, documents and more.
Increase Student Engagement – Make videos interactive by adding quiz style questions.
Add Great Curriculum Relevant Content – Direct access to the BBC Digital and Shakespeare Archives.
TV & Radio Archive – Access to over 2 million TV and radio programmes immediately.
Highlight Key Learning Objectives – Annotate videos with drawings, text and hotspots.
Support Teaching & Learning – Record your lessons or practical sessions for on-demand access by your students.
Create Streamlined Learning Resources – Add chapters, edit videos and create playlists.
Enhance your VLE Course Pages – Embed videos, TV programmes, quizzes and more.
Discover more about the power of Planet eStream with a free trial
Costs

£1569 per annum
Planet eStream is a modular platform and is priced on a whole school basis. Annual subscription costs are therefore dependant on the necessary feature modules needed to fulfil your organisation's specific requirements. Single school subscription pricing starts at £1,569 ex. VAT per year and can rise to a maximum of £4,489 ex. VAT per year dependent on modules required.
We do have special pricing to assist School groups and MATs. Small schools with a pupil count of less than 400 can also benefit from discounted pricing.
Trial Options

14 days
Educator's Trial Offer
Register for a free 14-day educator's trial login to our Guest Platform to discover broadcast TV and Radio resources including access to search the BBC Digital and Shakespeare Archives. Take advantage of creative tools –  create chapters, edit videos and design interactive videos with quiz questions.
Your free trial also includes free access to Planet eStream Academy – our online training portal that includes free webinar based training alongside a whole range of pre-recorded video tutorials to view on demand.
Planet eStream Helps a Foundation of Independent Schools Promote Achievements
Sign up for latest updates