Scholastic Reading Pro Library
Reading Pro Library develops confident successful readers with engaging, levelled ebooks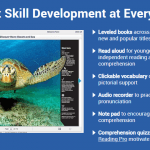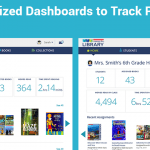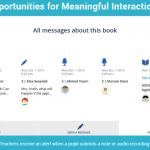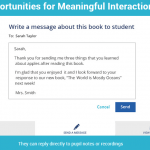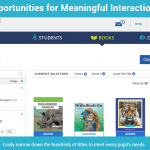 Support Skill Development at Every Level
Leveled books across a range of genres, with new and popular titles for ages 5 and up
Read aloud for younger readers supports independent reading and listening comprehension
Clickable vocabulary definitions with audio and pictorial support
Audio recorder to practice fluency and pronunciation
Note pad to encourage writing and comprehension
Comprehension quizzes and in Scholastic Reading Pro motivate and monitor progress
Get your pupils reading the right books
Maximize reading achievement with books that match pupils' targeted reading levels
Find the best titles for every pupil using search filters like age range, Lexile measure, reading skill and more
Easily assign ebooks to the whole class or individual pupils
Browse collections of ebooks curated by interest and themes like Mystery, Space, and more
Support a culture of accountable independent reading with seamless access to book quizzes in Reading Pro
Instant Access to Performance Data
The teacher dashboard has a summary of reading activity at the class and pupil level, including:
Books assigned
Books completed
Books pupils read on their own
Total time spent reading
Total words read
Average time spent on each book
Lexile levels
Strengthen and develop independent reading skills
Levelled fiction and non-fiction titles cover a wide range of genres and interests
Read-aloud tool models fluency and support comprehension for younger and beginning readers
Clickable definitions expand pupils' vocabulary
Audio recorder provides the opportunity to practise fluency and pronunciation
Note pad feature makes it easy to write down thoughts and questions while reading
Integrated comprehension quizzes with a Scholastic Reading Pro subscription support an accountable independent reading experience
Trial Options

Paid trial

Free while schools are closed and for two weeks from their return
Since the introduction of this scheme into our school our children have gained, or realised, their real love for reading.
Durand Academy purchased Scholastic Reading Pro in June 2014. They needed to engage children in reading for pleasure…
Sign up for latest updates
Being a BESA member means you can receive our weekly newsletter! This is jam packed with news, events and informati… https://t.co/QXFAWtYBvX
Happy Easter everyone. The BESA team are taking a short break over the weekend but will be back on Tuesday.
Thanks to those members who joined our first Besa Chat this afternoon – if you want to get involved next week, chec… https://t.co/4heTAbWr7e