Scholastic Reading Pro
Scholastic
Motivate reading for pleasure and assess reading progress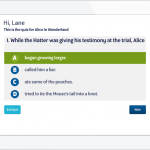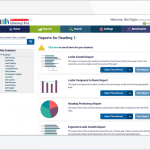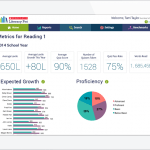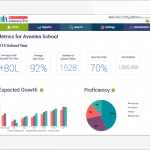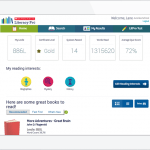 Assess, motivate and measure reading progress
Scholastic Reading Pro combines assessment and reading motivation to raise reading standards at pupil, class and whole school level. Bringing together carefully levelled children's books with a computer-adaptive test to measure a child's reading level, Scholastic Reading Pro engages young readers with personalised book recommendations and thousands of quizzes to monitor and assess independent reading.
Using the Lexile® framework to measure both readers and texts on the same scale, Scholastic Reading Pro is uniquely able to recommend the right book for the right pupil at the right time.
Make testing meaningful and actionable
The Scholastic Reading Pro path starts by measuring reading comprehension with the Reading Pro Test, a fast and accurate tool to evaluate reading levels. The complexity of the test questions increases or decreases based on the pupil's answers.
Access powerful data and reports
Detailed reports help school leaders to monitor children at whole school, class and pupil level. Reading progress reports can be easily shared with parents, teachers, governors and Ofsted.
Motivate progress with the right books
Personalised reading lists and book quizzes are matched to pupil's levels and interests. Reading lists can be customised based on your school's library stock.
Since the introduction of this scheme into our school our children have gained, or realised, their real love for reading.
Durand Academy purchased Scholastic Reading Pro in June 2014. They needed to engage children in reading for pleasure…
Sign up for latest updates