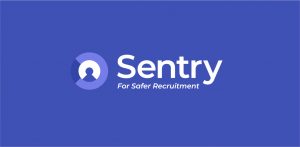 Sentry – for Safer Recruitment
Safeguarding software to effectively manage your safer recruitment process and act as your SCR
Sentry is a safeguarding software tool that effectively manages your safer recruitment process and acts as your Single Central Record. It enables practitioners to easily record all recruitment checks that are required by the statutory guidance and to closely track every step of that process. The system has been designed to guide you through the recruitment process, to monitor the progress of outstanding checks and to ensure compliance with the relevant legislation.
Sentry will ensure that your recruitment processes are robust and acts as a critical first line of defence against those individuals who may present significant risks to children and young people.
Features of Sentry
Sentry guides your organisation through its Safer Recruitment process and enables peace of mind that your practices are compliant.
Automated workflows throughout the system to ensure no critical steps are missed
Provides users with up-to-date guidance and advice on relevant guidance and best practice
Quick reference dashboards to easily monitor status and outstanding SCR recruitment checks.
Create customisable personnel roles and define any checks or evidence required for these roles on a case-by-case basis.
Create your own customised checks that your establishment require for both standard and customised personnel roles.
Specify when a check can expire and be notified when they are due to expire within the next 30, 60 or 90 days.
Specify a date by which a check must be either completed/actioned. View any in-progress checks approaching their deadline date.
Upload files against reference checks, allow additional note fields and additional reference details against an individual's records.
Document Vault, A centralised view of all documents that have been collated against checks for an individual.
Archive individuals who have no linked checks or active checks. Archived records can be omitted from the default views.
Benefits of using Sentry for Safer Recruitment
Step by step guided workflows through the safer recruitment process and the monitoring of recruitment checks for all staff
Minimises risk and facilitates joined up safeguarding, whilst fully complying with Government guidance and legislation (including KCSIE 2020 and Keeping Learners Safe In Education)
Saves significant time and makes the safer recruitment process more robust
Costs

£395 per annum
Sentry for safer recruitment software is available from £395 for a small primary schools.  Price bands cater for larger and secondary schools with more pupils, the details of which can be provided upon request. There are also discounts for customers who currently use our safeguarding software MyConcern.
In addition to Sentry, we provide training and other safeguarding services as part of the license fee. Again, the details are available on request.
Trial Options

Three Months
For a limited time we are also offering a 3 month no obligation free trial of Sentry to help you manage your safer recruitment processes during this time.
We hope that this trial offer will give you time to complete our onboarding process and to ensure that your staff are fully informed and feel comfortable using the system before your billing period starts.
In the unlikely event that your school doesn't see a benefit in the system, you can cancel at any point within the three months period by emailing [email protected] In this eventuality, we will export and return your data to you please speak to our sales team for full details.
Q

What is a Single Central Record (SCR)?

A

A Single Central Record is the record of safeguarding checks (e.g. DBS checks) carried out during the recruitment and screening of staff and other relevant people.

Q

Why do I need a SCR?

A

An SCR is a statutory requirement for organisations governed by the Department for Education. It plays an essential role in protecting children and young people from those who seek to cause them harm.

Q

How is Sentry more effective than my existing processes?

A

Sentry will ensure that your recruitment processes are robust and act as a critical first line of defence against those individuals who may present significant risks to children and young people. Using spreadsheets or paper is subject to human error. Using Sentry you can ensure all relevant checks have been made and no important step missed.

Q

How will Sentry help my setting go above and beyond safeguarding requirements.

A

Sentry for Safer Recruitment can help you take your safeguarding processes to the next level, being customisable to meet the needs of your own safeguarding policies and practice.

Q

Will I save time using Sentry?

A

Using Sentry will certainly save you time in the recording and management of safeguarding checks, allowing you to easily and quickly keep track of the safer recruitment process.
Sign up for latest updates
**MEMBERS ONLY**
Don't miss out on your Early Bird Ticket to our Winter Business Insight Day and AGM on 3 November… https://t.co/b6FYQeprKo