Sparx Maths Homework
Personalised learning for KS3 and beyond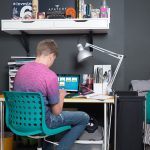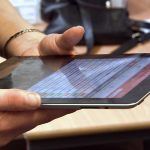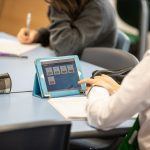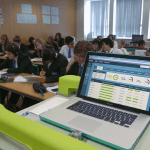 Exam Boards

AQA

EdExcel

OCR
Devices

PC

Mac

Tablet

Mobile

Internet-based
Environment

Classroom

Home
Membership type
BESA members go through a rigorous set of financial and reputational checks and agree to abide by our Code of Practice.
What is Sparx Maths Homework?
Sparx Maths Homework automatically sets one hour of personalised homework for every student every week. Sparx develops a user profile for each student, identifying their strengths and weaknesses, and sets challenging yet achievable homework. Over 7,100 video tutorials support 30,500 hand-written questions, encouraging independent learning.
Parents receive weekly progress emails containing a topical video helping them support their child's learning. Homework completion rates have increased to over 95%, and disadvantaged students are progressing at the same rate as non-disadvantaged students. Sparx is saving teachers two hours per week per class.
We are still at the start of our journey to motivate and engage learners while enabling teachers with deep insights and we have big ambitions. We're currently helping over 4,500 learners across England, with over 1.7 million questions answered correctly in 2018/19. Challenge, creativity and innovation are part of our culture and are values shared by the schools with which we work.
What is Sparx?
As a socially focussed learning technology company, Sparx has spent the last 8 years reimagining the way maths is taught and learnt in schools. Our aim is to improve numeracy, and therefore life opportunities, for over 5 million learners by 2030 (#Ed5M).
Our long-term collaboration and development work with schools, combined with the experience of our team, means we understand the challenges faced by school leaders, teachers and students and are passionate about helping.
The result is not an off-the-shelf software product – it is an approach to learning based on strategies that are founded in pedagogy and based on the world class maths content that sets us apart. Underpinned by our sophisticated, adaptive technology platform and high levels of support, Sparx not only delivers progress and increases attainment in maths, it is also the catalyst for transformational change in many of our schools.
Costs

£5 per pupil
£5 per pupil per annum.
Multi-Academy Trust discounts available.
Trial Options

Other duration

4 weeks
   A member of the Sparx team will arrange either a meeting or remote session to provide you with an overview of Sparx maths Homework and the approach to learning.
   You will receive access to our demo site for four weeks where you can assign 30 students and an unlimited number of teachers to the system.
   A full training session on how to use the site will be given in your initial meeting. A number of pre-set homework assignments will be available for you and your students to use. You will be able to explore the types of questions used, and data insights will be available for each user. You will have the ability to watch live progress against each students, be able to see how they answer questions and much more.
"Being a head of a school with Sparx Maths Homework is excellent" – Amy Grashoff, Headteacher, St James School.
Sign up for latest updates
RT Caroline Wright @CJPWright: Bett is an amazing showcase of EdTech tools and software. The UK has long punched above its weight in EdTech – says… https://t.co/vywnsYQSQO