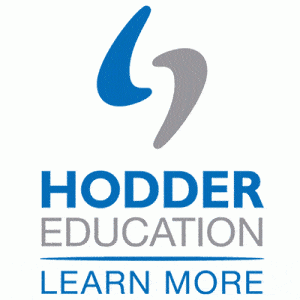 The City & Guilds Textbook Level 2 Diploma for Hair Professionals for Apprenticeships in Professional Hairdressing and Professional Barbering Whiteboard eTextbook
Hodder Education
Whiteboard eTextbooks are online, interactive versions of the printed textbooks
Devices

PC

Mac

Tablet

Internet-based
The only hairdressing title available for the new apprenticeship in professional hairdressing and barbering, this book will provide your learners with everything they need to know to succeed in their hairdressing studies. Complementing quality teaching, this textbook covers all the knowledge required for each unit.
– Carefully matched to the requirements of the new apprenticeship standards, this comprehensive textbook will provide you and your learners with all the guidance you need through this period of transition, in clear and accessible language.
– Covers the Level 3 technical skills which have been incorporated into the new Level 2 Apprenticeship Standards.
– Ensures learners can visualise all the necessary practical skills with industry quality photography and illustration.
– Prepares learners for their professional careers with a specific chapter on the trade test and workplace values and behaviours.