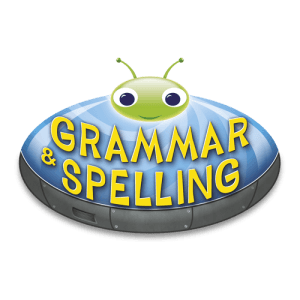 Grammar & Spelling Bug
Pearson
Online games and teacher tools to help your children build essential grammar and spelling skills
Breathe new life into grammar, spelling and punctuation lessons through fabulous, fun practice games to help children master key skills.
What is it?
All the tools you need to deliver the grammar and spelling requirements of the Primary English curriculum.
With comprehensive lesson plans and assessments available at the click of a button, you'll have more time to devote to layering on your teacherly sparkle

Your pupils will love practising their newly acquired skills over and over with exciting, time-travel themed games
What's in it?
Built to find the fun in learning grammar, punctuation and spelling, Grammar and Spelling Bug is bursting with online practice games and video tutorials that help children master essential skills.
For you, there are:
diagnostic checks

teaching guidance

and summative assessments to help show children's progress
How it works
There's a simple four step structure for Grammar and Spelling Bug.
Assess your children's understanding

Teach the objective

Embed the learning

Assess children's progress
Costs

£309 per annum
Just £309 per annum for your whole school.
Infant: £109
Junior: £219
Green Lane Primary School, Worcester Park, Kingston is a mixed intake Primary with some EAL and SEN needs.
Sign up for latest updates
This is an appeal for help. A request has reached us from a school in Romania who are supporting displaced… https://t.co/h7aR08Wryj