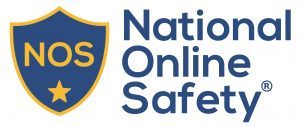 Annual Online Safety Course for Online Safety Leads, DSLs & Deputy DSLs | National Online Safety
Online safety in schools is of paramount importance
Introduction
Online safety in schools is of paramount importance. As the online world evolves, so do both the online risks facing our children and the relevant legislation, both statutory and non-statutory, which directs and guides how schools should meet their online safety requirements.
The role of Designated Safeguarding Leads (DSLs)
Quoting directly from the 2019 Keeping Children Safe in Education statutory guidance, DSLs should "take lead responsibility for safeguarding and child protection (including online safety)". Moreover, they should be "given the time, funding, training, resources and support to provide advice and support to other staff on child welfare and child protection matters…"
The above illustrates just how crucial the role of designated safeguarding lead is to safeguarding children in schools. The role should not be underestimated. DSLs are the glue that holds together every aspect of safeguarding children both in and out of education, including their online safety.
What you will learn
Our Online Safety course for designated safeguarding leads has been updated in line with the most recent Department for Education guidelines. This includes:
The new 'Keeping Children Safe in Education' guidance (in effect from 2nd September 2019)
The new 'Relationships education, relationships and sex education (RSE) and health education', coming into effect from September 2020 with early adopters from September 2019.
The new 'Teaching Online Safety in School' non-statutory guidance from the DfE, published on 26th June, with direct reference to the rollout of the UKCCIS 'Education for a Connected World' framework.
The course will cover what the role of a designated safeguarding lead looks like and their responsibilities in relation to online safety. You will learn about key policy requirements, managing referrals and what DSL's should know about online safeguarding for SEND and vulnerable learners. You will also comprehensively cover a range of online dangers which children may encounter.
Sign up for latest updates
Attending overseas trade shows can help you + your business to break into new markets, make new contacts + grow you… https://t.co/c1VLj89a4f
Applications for the Female Edtech Fellowship are open! Apply until July 1st to the most useful programme for… https://t.co/srJHzuZ4Iv