Sing Up
The award-winning complete singing experience for your school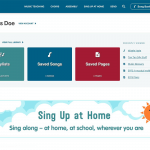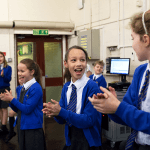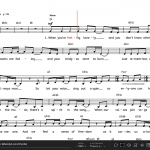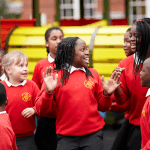 Sing Up makes transformative change happen in schools to enhance children's development and learning through the power of singing. Developed by teachers and experts, we have been supporting singing schools for over a decade, and today Sing Up is used by teachers around the world. 
 Through our award-winning digital solution, Sing Up provides you with the complete singing experience. Membership includes access to almost 1000 songs, specially arranged for young voices. Our wide range of resources, training and songs aid you in delivering cross-curricular classroom learning and act as a foundation for music across the school.
Our new Sing Up at Home area provides access to songs, videos and resources that you can share with your pupils to keep them learning from home with specially-devised activities and ideas to enhance your pupils' learning and development.
Costs

£150 per annum
Price will differ between primary, secondary and full-age schools and will be dependent on the number of pupils you have on roll.
Trial Options

Free Friend account
Sign up for free to be a Sing Up Friend and access a sample of our resources for free. You can visit our Sing Up at Home area and download several of our resources for free, with or without a Friend account, that your pupils can use at home.
Catherine Andrews shares the results of using Sing Up in her schools.
Sign up for latest updates
Two weeks to go to get your Members Only Early Bird Tickets for our Winter Business Insight Day and AGM on 3 Novemb… https://t.co/AcebNknNbE
Here's what one LearnED delegate had to say about their experience at a previous Roadshow! Connect with like-minded… https://t.co/Gp4Gys63L2