Renaissance Star Reading
Renaissance Learning UK Ltd
Guide More Reading Progress in Less Time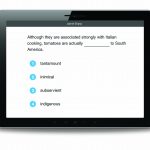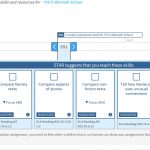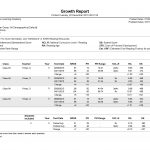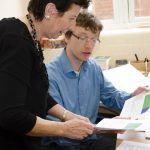 Currently used by over 1.3m primary and secondary school students across the across the UK & Ireland, Renaissance Star Reading from the suite of assessments for reading and maths available from Renaissance, is a valid and reliable measure of reading progress and a useful instructional tool.
Unlike paper-based tests, Star Reading is computer-adaptive, which not only significantly reduces administration time, but also means that no manual marking is required as everything is done automatically on completion of the test. Consequently, this removes the need to complete a myriad of tick sheets, highlighted objectives or best-fit rubrics. Additionally, the reports generated can be tailored to any characteristics such as pupil premium, free school meals or EAL – making it easy to demonstrate the progress made by any of these groups of students.
In addition to providing a placement for use with Renaissance Accelerated Reader, the accurate set of data produced can be used to both inform teaching and guide personalised reading practice:
Zone of Proximal Development (ZPD): The readability-level range from which a student should be selecting books for optimal growth in reading without frustration.
Norm Referenced Standardised Score: An age standardised score that converts a student's "raw score" to a standardised score that takes into account their age in years and months, and gives an indication of how they are performing relative to a national sample of students of the same age.
Percentile Rank (PR): These scores range from 1 to 99 and express student ability relative to the scores of other students in the same year. For a particular student, this score indicates the percentage of students in the norms group that obtained lower scores. For example, if a student has a Percentile Rank of 85, the student's reading skills are greater than 85% of other students in the same year.
Student Growth Percentile (SGP): The latest development in growth projections from Dr. Damian Betebenner, including his well-known catch-up, keep-up growth projections to provide longitudinal data. SGP utilises historical growth trajectories of Star examinees to map out what the range of potential growth trajectories for each student will lead to, including what growth is necessary for each student to reach/maintain proficiency. The SGP is updated regularly so that students' projections are based upon the most recent data available.
Star's skill-based questions determine mastery within skill domains to ensure that age-related expectations are being met. These skills are charted on the Learning Progressions that have been built for the national curriculum in collaboration with the National Foundation for Educational Research (NFER).
Predict SATs results with accuracy
Following the changes made to SATs in 2016, it has become hard to know what to expect when it comes to national testing. At Renaissance, we have carried out an extensive research study that compares students' Star Reading and Star Maths scores with their SATs results and revealed a prediction accuracy of 89% in maths, 79% in reading and 82% in SPaG. The research was carried out with results from over 12,000 children in over 500 schools. Read the full KS2 linking study here.
Sign up for latest updates
**MEMBERS ONLY**
Don't miss out on your Early Bird Ticket to our Winter Business Insight Day and AGM on 3 November… https://t.co/b6FYQeprKo