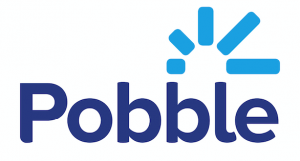 Pobble
The best tools for teaching writing
Exam Boards

CCEA

AQA

EdExcel

CIE

ICAAE

OCR

WJEC
Pobble provides digital tools for teachers looking to improve writing attainment, so that their pupils can make the best progress possible.
Pobble has the only writing tools that allow teachers and their pupils to:
Access 1,000s of teaching resources and lesson ideas from our trusted partners.
Search the world's largest bank of children's writing examples sorted by age, topic and genre.

Connect with a worldwide community to share lessons, moderate writing and engage in peer assessment.
This improves pupil engagement and makes the teaching of writing easier.
Pobble is supported by the UK Department for Education as a recipient of the Edtech Innovation Fund and won the Bett Award for the "Best Classroom Aid for Learning, Teaching and Assessment".
UCL research show that Pobble improves pupils' speed, confidence and enjoyment of writing, whilst reducing teacher lesson planning time by 39%.
Costs

£36 per annum
Pobble is accessible from £3/teacher/month.
Trial Options

1 month
1 month free trial, when you sign up to an individual teacher account via the take a free trial button
"Since Pobble our standards in writing have improved. Not only in progress and attainment, but also in the depth, creativity and engagement"
Sign up for latest updates
Being a BESA member means you can receive our weekly newsletter! This is jam packed with news, events and informati… https://t.co/QXFAWtYBvX
Happy Easter everyone. The BESA team are taking a short break over the weekend but will be back on Tuesday.
Thanks to those members who joined our first Besa Chat this afternoon – if you want to get involved next week, chec… https://t.co/4heTAbWr7e