Coding Critters – FREE Coding Activity Sheets!
Coding Critters -Teaches early STEM concepts 100% screen free coding!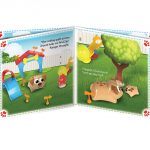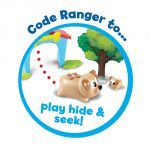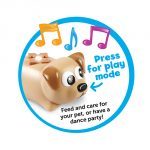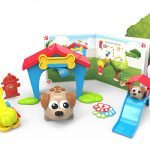 Meet the Coding Critters: your first coding friends! These playful pets bring early STEM concepts to preschool learning through 100% screen-free coding. Kids code along with their new pets' storybook adventure. Each storybook coding challenge unfolds in the Coding Critters' fun pet playset – can you code the Coding Critter to play hide and seek, fetch a ball, or one of the many other challenges in the storybook? In addition to following along with the storybook's coding challenges, the pet playset can be also used to design code games and more! The Coding Critters also double as cute interactive pets – press the Coding Critters nose to activate Play Mode, where the Coding Critter can be fed, petted, and taken care of! Kids can even make him dance and sing a silly song! Coding Critters are perfect for an EYFS/reception setting where children can explore early coding concepts. There are 4 different Coding Critters – Ranger the Dog, Rumble the Dinosaur, Scamper the Cat and Bopper the Bunny.
Free Early Years Coding Activity Sheets!
Experience a Coding Critter coding challenge with our free downloadable worksheets.
Costs

£40.00 one-off cost
Trial Options

During the COVID-19 period
Sign up for latest updates
This is an appeal for help. A request has reached us from a school in Romania who are supporting displaced… https://t.co/h7aR08Wryj