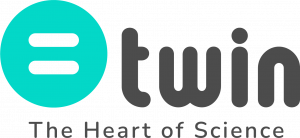 Education Pack
Twin Science & Robotics
Don't know where to start your students' coding&robotics journey? Start with Twin Education Pack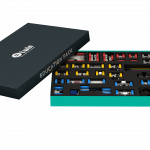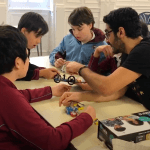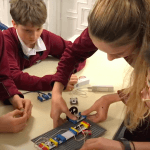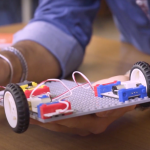 Education pack consists of different bundle modules and craft materials to teach children aged between 7-13 science concepts with hands-on experiments. The sensors, output models, wires and coding modules allow children and teachers to dive into advanced robotic projects. The kit is compatible with LEGO bricks which gives students an opportunity to create limitless projects. It also covers 25 pilot DIY experiments. The Education Pack does not only consist of robotics & coding know-how. It also aims to fulfill social emotional learning objectives and teaches about the UN's Sustainable Development Goals to make sure children use technology for the good of humanity. It includes 100+ hours of lesson plans aligned with UK, US & IB curricula, and it is easy to implement to the classes with the Teacher Guide. Additionally, one kit can be used by up to 4 students, making it a great classroom tool.
Costs

£4999.9 per annum
The price is for an annum, and it includes 10 education packs.
Trial Options

21 days
The Education Pack will be provided to you upon your request for 21 days, and the trial period is free of charge.
Twin's Education Pack was tested and approved by both students and their teachers during Twin Science Session at the Knightsbridge School in London.
Sign up for latest updates
2022 Bett Awards ✨ EARLY BIRD CEREMONY TICKETS ✨. The Early Bird pricing ends on 30 November, book your seats now!!… https://t.co/s3IqkJ2uzo
BESA is a partner to EDUCATE Programme, an ERDF part-funded research accelerator providing training + mentoring for… https://t.co/yycqCZ71Gw