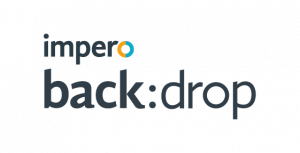 Impero Back:drop – the free digital safeguarding tool
Impero Software
Free software for every school to remotely record and manage pupil wellbeing and health concerns
Impero Back:drop is a free digital safeguarding tool, designed to simplify the recording and management of pupil wellbeing and help schools meet their Ofsted safeguarding commitments. The cloud-based system enables remote safeguarding, ensuring that reporting, access and analysis can continue whether schools are closed or open.
Impero Back:drop enables teachers and safeguarding staff to access the safeguarding history for each student, including pastoral, child protection, behavioural or mental health concerns, as well as first aid incidents, medical requirements and a log of medicines administered. The system highlights concerning patterns and connects external agencies for a single comprehensive view that enables early intervention reducing risk.
Impero Back:drop is designed to be straightforward to use and quick to implement, so that reporting can begin almost immediately. The onboarding process is simple: schools create an account, and then import student and staff data directly from their MIS. Depending on the amount of data being uploaded, most schools can be ready to go within 30 minutes.
*Impero has created options within the software to support reporting specifically related to the outbreak of COVID-19. This update shows whether a student has suspected symptoms, which helps to track the health of the student body as a whole.
Summarised features:
Whole-school reporting
Concern chronology
Intervention management
Alert prioritisation
Safeguarding document vault
Staff training records storage
Trial Options

The product is free
Sign up for latest updates
Teachers and educators, want to learn how to use EdTech to encourage collaboration and creativity in the classroom?… https://t.co/62PqiwF8Jy