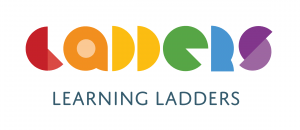 Learning Ladders: Connecting School and Home
Perfect for remote learning – covering primary Reading, Writing and Maths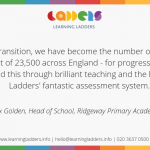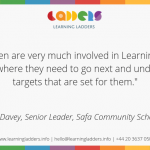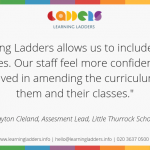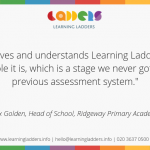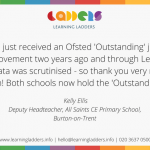 Learning Ladders enables schools to quickly and easily implement remote learning.
Built to strengthen the collaboration between school and home, Learning Ladders includes hundreds of pre-written tutorials specifically written to explain to parents how to help with primary Reading, Writing and Maths at home.
As part of a wider assessment and communications suite that includes homework, flipped learning and remote task setting, Learning Ladders is ideal for primary settings working normally, or via remote learning.
Contact us today for a free online consultations to see how we can help you.
Costs

£1000 per annum
This is our average price for a Primary School in England.  We have a modular system and our pricing reflects that.  Please contact us for a quote.
If you're switching from another system we guarantee to match what you're currently paying for our most similar modules.
Trial Options

Paid trial
If after 6 months you're not completely happy, we'll give you a full refund for your membership fee.
Ridgeway Academy was designated as a 'failing' school, but after switching to the Learning Ladders approach are now No. 1 in England for progress.
Sign up for latest updates
This is an appeal for help. A request has reached us from a school in Romania who are supporting displaced… https://t.co/h7aR08Wryj