NetSupport Manager – Remote Control
Netsupport
Remotely support staff working from home and allow them to access their work desktop and resources.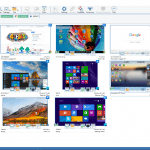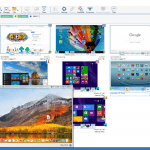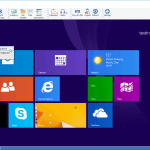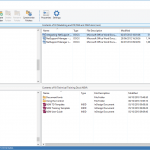 Regardless of where your critical systems, servers and IT users are located (and the platforms used), NetSupport Manager's award-winning secure remote control tools make it easy for IT teams to quickly support staff both in and outside of school and respond to IT issues across multiple sites in any geographical location. Useful in scenarios where teachers are suddenly forced to work from home, NetSupport Manager also provides remote workers with safe and easy access to their in-school devices allowing them to utilise their curriculum software and planning apps.
Its enviable reputation for security sets it apart from others, with its use of activity logs, 256-bit encryption, smart card support, AD integration and more. What also makes NetSupport Manager unique is its range of supporting tools to ensure maximum efficiency and, most importantly, its ability to minimise system downtime and lost productivity as support issues are being addressed – making it the perfect tool of choice for any IT team – especially since it can be used without the need for firewall configuration, third-party services or ongoing subscription costs
Key Features include:
Fast connection: NetSupport Manager is designed to work over a LAN, WAN or the internet, with support for both TCP/IP and HTTP communications (and even legacy IPX and NetBIOS support).
Multi-platform support: Remotely support any Windows, Mac, Linux (legacy) and/or Chrome OS desktop, as well as a range of mobile devices, from your Windows PC, Mac, Apple iOS/Android tablet or smartphone.
Manage devices simultaneously: NetSupport Manager provides one-to-many support, not just 1:1, meaning you can scan and view multiple screens in sequence via unique real-time thumbnails.
Systems management: From detailed hardware/software inventory, and grouping devices into a clear hierarchy to remote command prompt and registry editor, gain a detailed overview of your IT infrastructure.
Trial Options

1 month
Use free for 30 days (for up to 200 devices), discover the benefits for yourself and see how NetSupport Manager goes the extra mile in helping schools save time and money and work effectively in any environment! Visit https://www.netsupportmanager.com/downloads/
No card details or payment needed.
From our use of the product so far, we would certainly recommend NetSupport Manager to others.
Sign up for latest updates