NetSupport School – Classroom Management
Netsupport
Multi-platform Classroom Management and Instruction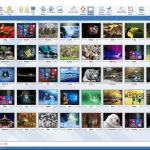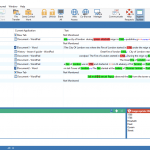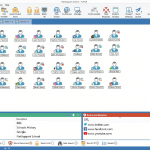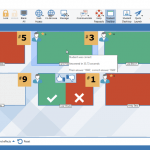 With over 32 years' development expertise, NetSupport School is the market-leading and most feature-rich classroom instruction and monitoring solution available for multiple platforms across LAN and WAN, providing award-winning monitoring, control, collaboration, and assessment features to help maximise the benefits of technology-enhanced teaching – supporting all students' learning styles.
With a host of easy-to-use tools available in just one click through its intuitive user interface, plus three graded user modes (Easy, Intermediate and Advanced) to support teachers' edtech confidence, NetSupport School helps teachers to maximise classroom time and ensures their focus can remain firmly on teaching. It also supports social distancing within the school, as teachers can deliver instruction and assessment across multiple rooms, monitor students' screens and keep them on task from afar – while students can request help without having to leave their desks.
Developed with Ofsted best practice in mind, it delivers a range of content formats, encourages interaction and monitors student PCs to help improve focus and attainment. From viewing and controlling students' screens, digital journals of key content, testing and assessment tools, internet metering and Real-time instruction tools; to showing the teacher's screen to students, instant student surveys, application metering and handing out and collecting work.
Working seamlessly across all types of platforms and devices, and specifically designed in consultation with teachers to meet their needs in the classroom, it's no wonder NetSupport School is the complete classroom management solution of choice.
Costs

£5 per licence
NetSupport School is £5 per device based on a 12-month subscription. Try free for 30 days at https://www.netsupportschool.com/download/
Trial Options

30 Days
Download NetSupport School for use on up to 40 devices for 30 days.
I have used NetSupport School for over 10 years in my teaching career and it became an essential tool in my classroom routine.
It is so much better that our previous solution. It just works!
Teachers also like the fact that they can see the desktop view of all 30 PCs so that they can monitor what all of the students are doing.
Sign up for latest updates
This is an appeal for help. A request has reached us from a school in Romania who are supporting displaced… https://t.co/h7aR08Wryj