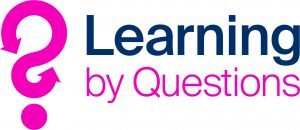 Learning by Questions
Be the teacher you always wanted to be.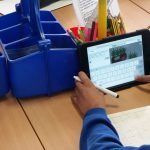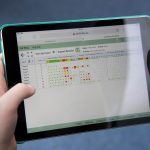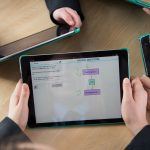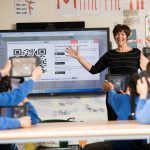 Devices

PC

Mac

Tablet

Internet-based
Learning by Questions (LbQ) www.lbq.org is a classroom app filled with curriculum aligned Question Sets and immediate pupil feedback to super charge learning. LbQ reduces teacher workloads with automatic marking and real-time lesson reports to verify learning as it happens. LbQ covers KS2 maths, English and science plus KS3 maths, English, chemistry, physics and biology.
Teachers use LbQ's live data to pinpoint where intervention is needed and why. Pupils use devices such as tablets, to progress through scaffolded Question Sets at their own pace and receive immediate feedback as they answer. Teachers receive live analysis and results are automatically recorded to support assessment, planning and save time.
Even if a classroom doesn't have devices, teachers can open a FREE LbQ account to access more than 25,000 high-quality questions (growing at 3,000 per month) to use on their classroom displays.
Funded and owned by the Bowland Charitable Trust and led by the founder of Promethean Tony Cann CBE, the team behind Learning by Questions has an established reputation for changing classrooms around the world.  Independent testing of the programme by the Institute for Effective Education confirms that using LbQ could provide an additional term's progress over a school year.
Costs

£200 per annum
A LbQ free account provides ongoing access to all 25,000 high quality maths, English and science teaching questions with feedback for us on your classroom display as part of lessons.
You also receive a 60 day free trial of the full system so you can connect pupil devices such as tablets to enable self paced learning during lessons with automatic feedback, marking and real-time lesson analysis fo teachers.
Schools can subscribe any number of teachers for £200 each teacher per year for access to everything, all years and all subjects.
Classroom sets of tablets are available for £1,100 per year for 3 years including 32 HD Pupil tablets, 1 HD teacher tablet, tablet covers, pre installed LbQ App, lockable storage and charging cabinet, and 3 years advanced replacement warranty.
Trial Options

Other duration

FREE Account PLUS access to all functionality for 60 days
LbQ provides a permanently free account for each teacher. The FREE account gives access to all subjects and all Question Sets with 25,000+ questions with feedback covering years 3 to 9 in English, maths and primary science plus Years 7/8/9 Physics, Biology and Chemistry.
Teachers can use any question on their classroom display as part of lessons. We call this Teach Mode.
In addition, when you open a free LbQ account you will also be given full access to all system content and features for a period of 60 days. Therefore if you have pupil devices such as computers or tablets, you will also benefit from the automatic pupil feedback, automatic marking and real-time lesson analysis to help teachers intervene effectively where help is needed.
At the end of the 60 day trial of the full account your account will continue on as a free account with access to the questions for teaching front of class.
LbQ delivers automatic feedback to pupils each time they answer a question.
Children of all abilities at Barnacre Road Primary School regularly punch the air when they use Learning by Questions (LbQ) in lessons.
Facing significant challenges – routinely overcoming them – with Learning by Questions (LbQ) bringing a fresh and increasingly important momentum.
RT UCL EDUCATE – educators, researchers & edtech @EDUCATEldn: EVENT for the education technology industry

Interested in joining EDUCATE?
Interested in finding out more about E… https://t.co/Yja7EoKZf0