Tigtag Junior
Twig Education
Discover jaw dropping science resources for ages 4–7.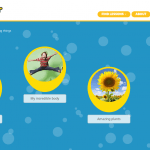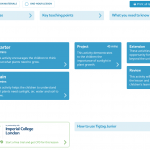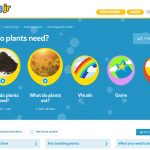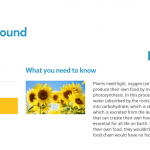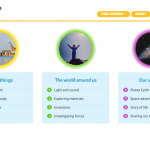 Tigtag Junior is a complete science resource for children aged 4-7, with hundreds of videos, lesson ideas, visuals and interactive games and quizzes matched to a range of national and international curricula. It provides young students with an opportunity to dive into science through subjects that particularly appeal to this age group, such as dinosaurs, animals and space exploration. It provides comprehensive classroom support, with lesson ideas, topic backgrounds and hundreds of classroom-ready resources.
Tigtag Junior lays the foundation for scientifically literate children, helping to develop their communication, creative and critical thinking skills. Each Tigtag Junior lesson includes:
Two captivating short films

Related visuals

An interactive whiteboard game

A quiz to assess learning

Learning objectives and key teaching points

Starter, main and review activities

Ideas for practical investigations
Tigtag Junior's unique Mindmap lets students explore subjects and see how topics relate to one another. It's organised into three modules – "Living things", "The world around us" and "Our universe". Each module contains four topics and within each topic are four lessons. Lesson materials can also be searched by curriculum point or by entering a keyword into the search bar at the top of every page.
Although Tigtag Junior focuses on science, it has been designed as a cross-curricular resource that encourages skills in independent thinking and personal development, as well as fostering curiosity. Tigtag Junior helps students to understand that the subjects they learn in school and at home are relevant to everyday life.
Costs

£120 per annum
Please note this is a starting cost and costs can vary depending on school size. Contact us for pricing, subscribe during your free access and get a 20% discount.
Trial Options

90 days
Get unlimited access to over 100 Science and Geography films, learning materials, lesson plans, practicals, activities and quizzes with our 90 day free trial.

To request a free trial, please click on the 'Take a Free Trial' button below and quote BESA. 
Tigtag Junior: KS1 Science Made Easy – And Fun!
Sign up for latest updates
Two weeks to go to get your Members Only Early Bird Tickets for our Winter Business Insight Day and AGM on 3 Novemb… https://t.co/AcebNknNbE
Here's what one LearnED delegate had to say about their experience at a previous Roadshow! Connect with like-minded… https://t.co/Gp4Gys63L2