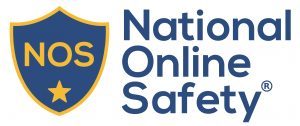 Annual Online Safety Course for Teachers, School Staff & Governors | National Online Safety
Online safety in schools is of paramount importance
Introduction
Online safety in schools is of paramount importance. As the online world evolves, so do both the online risks facing our children and the relevant legislation, both statutory and non-statutory, which directs and guides how schools should meet their online safety requirements.
The role of school staff and governors
School staff and governors play a vital role in setting an example for the whole school. They are central to implementing policy and process. Ensuring they know their responsibilities and duties as practitioners and have a thorough understanding of the latest online dangers, will ensure schools are providing the best online safety provision they possible can.
What you will learn
Beginning with the basics, this course will address the importance of online safety and the role of school staff within a legislative framework. You will then learn of the ways in which children are engaging with the online world before moving into a comprehensive analysis of the range of online dangers which children may encounter. Finally, you will learn about how to protect children with SEND and why these children are particularly vulnerable to online risks.
Sign up for latest updates
This is an appeal for help. A request has reached us from a school in Romania who are supporting displaced… https://t.co/h7aR08Wryj