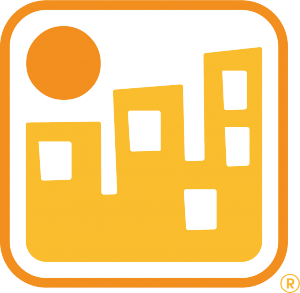 EducationCity
Online teaching, learning and assessment resource for students aged 3-12 years.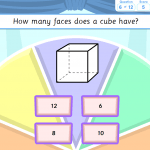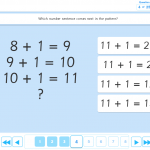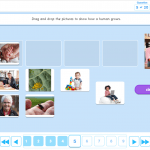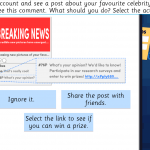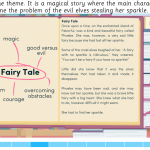 EducationCity's time-saving teaching resources allow you to support student growth and successful outcomes. Our resources let you plan in advance, whilst offering the flexibility for different teaching styles, enabling teachers to adapt to the individual needs of students.
Covering English, mathematics, science and online safety, the interactive educational content is fully mapped to the UK and worldwide curricula, so you can be sure that students are receiving a high-quality learning experience.
EducationCity connects the dots between assessment data and curriculum content, with over 90 integrated assessments for England and 50 assessments for Scotland, in maths, English and science.
Scores from assessments are automatically analysed to provide teachers with actionable insights to inform lesson planning and help with gap analysis, and most of them also give students personalised learning pathways to help address misconceptions.
Our time-saving teaching resources also help teachers use the data from these assessments to plan in advance, give students differentiated support and understand where intervention is required. The resources offer flexibility for different teaching styles, enabling teachers to adapt to the individual needs of students and encourage students to engage with concepts in different ways to help with their learning. EducationCity also provides 24-hour access for students to encourage learning outside of the classroom with the support and engagement of their parents.
Costs

£400 per licence
The price above is for a yearly site licence to EducationCity based on a school's pupil roll of 0-49 students. Your subscription would be inclusive of English, Maths, Science Foundation, KS1 and KS2, unlimited 24-hour access, 7 days a week for teachers and all students, as well as online safety resources.
We have listened to your feedback and now have banded pricing in place. Free training is available for all teachers for the duration of your subscription as well as full support with implementation. Pricing is based on your school's pupil roll, so to find out more, please get in touch with our friendly team on +44 (0)1572 725080.
Trial Options

21 days
Explore how EducationCity's engaging content can support your teaching and learning with a 21 day free trial. 
You'll have unlimited access to all of our resources, which can be used by all of the teachers and students in your school.
Q

What does a trial include?

A

A trial gives your school unlimited access to all of EducationCity's educational resources and features for 21 days. During that time, you, your colleagues and students can access the resources completely free of charge.

Q

What does a subscription include?

A

Engaging, curriculum-linked primary teaching resources that are correlated to the curriculum that your school follows. Time-saving planning and marking features that support you with lesson planning, around-the-clock access for teachers, so you can plan and review your lessons wherever and whenever you choose, as well as free training and support, where our friendly Customer Service Team is on hand to provide free training and support year round (even in the holidays)!
Sign up for latest updates
Happy Friday to all our members! We'd like to welcome two new members to BESA this week: full BESA member, Support… https://t.co/xCdwejOBrx
UPDATE: After selling out yesterday, we've increased capacity. So if you weren't able to register for your ticket b… https://t.co/WQq2BZXQFu