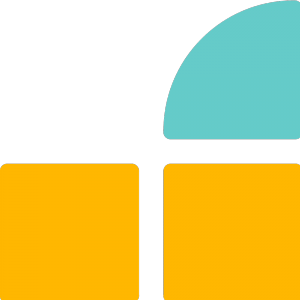 Bedrock Vocabulary
The online vocabulary curriculum for schools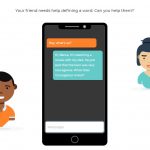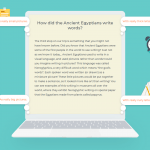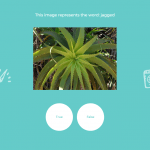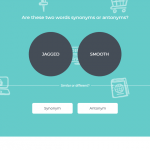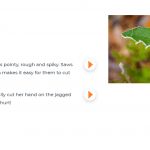 Bedrock Vocabulary is a digital vocabulary curriculum that teaches essential Tier 2 words, root words and academic verbs. All new language is embedded in original stories and non-fiction texts so your students are regularly reading high-quality texts as well.
Research suggests that as a student progresses through school, they need to be adding at least 3,000 words to their vocabulary per year (Beck, McKeown & Kucan, 2002; Nagy,1980 & 1986) if they are to keep up with increasingly challenging curriculum texts. Bedrock helps teachers make this happen for every student in their school.
Bedrock is a self-marking classroom and homework solution that delivers assessment data right into your inbox. We provide teachers with invaluable data to track the vocabulary learning of each student and also immediately identify trends within the whole school cohort.
Bedrock is effective. We see large average gains across all groups of learners: primary students make an average 48% gain, disadvantaged learners 38% and the average gain across all learners is 32%.
With no additional input from teachers required, students access Bedrock independently; the language each student studies is appropriately challenging for the individual.
Bedrock is suitable for learners from 7-16 years old.
Bedrock benefits for teachers
✓ Offers a time-saving, self-marking ready-made curriculum
✓ Can be set as homework, freeing up valuable class time
✓ Statistically proven to improve students' vocabulary – a critical factor in academic success across the curriculum
✓ Includes cross-curricular topics to support learning across the National Curriculum
✓ Suitable for students of all abilities and backgrounds
✓ Uses human narration in multiple contexts – and via spaced learning to ensure long-term memory
✓ Can support some of the questions Ofsted may ask about your school's literacy teaching as part of their new inspection framework
✓ Unlimited free support via phone, email or live chat 
Costs

£6.99 per pupil
A Bedrock subscription costs £6.99 per pupil per year.
Significant discounts are applied if schools wish to enrol whole key stages, the whole school or for MATs at a trust wide level.
Trial Options

1 month
Our trial is designed to show you exactly how Bedrock will work in your context.
You will have unlimited access to the curriculum for 35 students and 2 teachers for 30 days. You and your students will be able to access the full range of features giving you a real insight into how it works. Full access to your teacher dashboard will enable you to track the impact of the programme for your students.
Our team are also on hand during your trial to guide you and make sure you're getting the most out of the programme.
HDHS is a comprehensive, mixed secondary Academy in Harwich, Essex using Bedrock to promote vocabulary development and improve comprehension.
DHS focus on language development to help them achieve the best possible outcomes for the students they teach. They use Bedrock to support that focus.
Sign up for latest updates