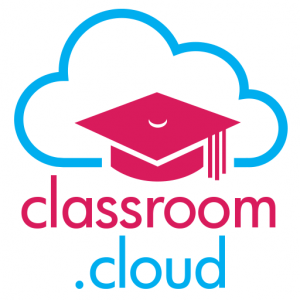 classroom.cloud – School and Remote Teaching and Learning
Netsupport
Cloud-based classroom management and teaching platform – Lead learning in any environment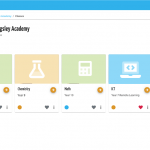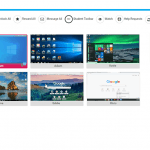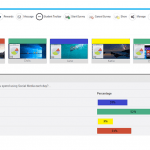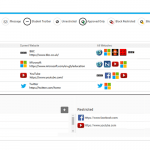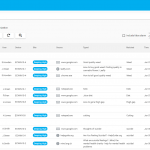 NetSupport's new cloud-based classroom management and teaching platform enables teachers and learners to move between in-class and remote schooling – ensuring continuity in any learning environment.
Developed with teachers, for teachers, classroom.cloud provides stress-free, cloud-based teaching, learning and online safety tools. So whether in a school classroom, at home, or a hybrid of both, classroom.cloud enables teachers to lead learning in any location with ease, and most importantly, deliver a sense of continuity. This not only helps to minimise disruption for students (which can have a negative impact on learning outcomes) but also supports teachers' wellbeing by removing the extra stress in having to switch platforms.
Teachers can:
Connect to your students' devices quickly and easily and run 'live' lesson within minutes
Share your screen (or a selected application) and audio to help explain lesson activities
Interact with students in real-time via chat, messages and help requests
Assess progress and topic understanding with class surveys
Monitor students' screens, web, and app use to ensure they're on task
Stay safe with 'allowed' and 'restricted' website/application list
Gain attention by locking students' screens
Stay safe at all times with the online safety toolkit,
Protect your online environment by monitoring concerning activity, identifying students at risk and spotting online safety trends.
The best bits for the IT team… it's low-cost; scalable to even the largest of Districts/Trusts; super easy to set up, manage and maintain with integration for Microsoft SDS or Google Classroom platforms; and simple for teachers to use – no matter their edtech experience.
From a brand you can trust
Created by NetSupport, the award-winning education software provider – with 32 years of development expertise, 18 million users and customers in over 120 countries.
Costs

£2.5 per licence
With one fixed price per device (£2.50), per year, and absolutely no hidden costs or sneaky extra charges, it's a no-brainer!
Trial Options

30 days
As schools prepare for the new academic term, NetSupport is offering schools the chance to try classroom.cloud free for 30 days, to help schools ensure it's the right fit for them.
Q

How is classroom.cloud licensed?

A

classroom.cloud uses an annual subscription licensing model and is based on the number of student devices you want to monitor, have installed the student component onto and have moved out of the unassigned devices group to make them available in classes.

Q

Can I manage different OS device types from the Teacher Console at the same time?

A

Yes, classroom.cloud currently provides Student installers for Windows and Chromebooks (Mac, Android, and iOS are coming soon!).

Q

How do I stop a student device from being connected to when not at school?

A

Privacy and security is of course key, and with classroom.cloud you can specify Privacy Settings to ensure the student devices can only be connected to during approved school hours and during term time. You can even add the school network and Wi-Fi details to prevent any unauthorized connections.
Sign up for latest updates