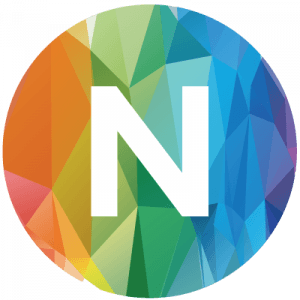 The Naace Self Review Framework
Naace
The Naace Self Review Framework (SRF)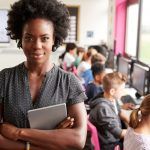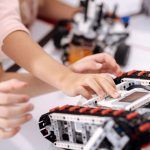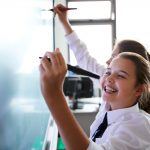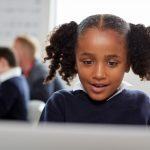 The Naace Self Review Framework (SRF) is a maturity model which helps schools to:
Understand where they are in their technology strategy
Plan the next stages of their technology strategy
Record their progress
The framework has been in existence for over twenty years and is regularly updated to reflect the changing scene of technology in schools. The most recent update was in 2018. The information is available in two formats linked below.
There is a small annual cost associated with the online SRF tool, as it offers the following additional benefits:
Access for three staff members
Capacity to store evidence and progress notes from each staff member
Guidance throughout the process to help users
Ability to apply for assessment towards the NaaceMark award once the SRF has been passed
To date, over 16,000 schools have taken advantage of the SRF online system.
For more information on the SRF, or general enquiries, please contact our team at [email protected].
Trial Options

Print Version of SRF is free to download
Q

How much does it cost to use the SRF tool?

A

The Self-review Framework in pdf format will remain free to schools. However, in order to continue to manage, host and develop the Framework, and the online tool, Naace makes an annual subscription charge to access and use the online tool. You can purchase a one-year subscription direct from Naace for £50. From 1st April 2019, the fee will rise to £75 but will automatically include School Membership of Naace and access to the members' resources on the Naace website at www.naace.org.uk . Schools will no longer need to purchase a separate membership to access these materials.

Q

I am not in a school and would like access to the SRF. How do I apply?

A

Other organisations and individuals Organisations and individuals requiring new accounts should ring us by email at [email protected] Immediate access can only be granted using a credit or debit card. If you require a credit invoice, then your account will be activated when payment is made. Naace Members and NaaceMark Assessors Individual Naace members receive an individual account as part of their membership. These accounts cannot be used to apply for the NaaceMark and are intended for demonstration purposes. If you are a School member of Naace (fee £75 per annum) you will automatically be offered a school SRF account to participate in the scheme at no additional cost. NaaceMark Assessor accounts provide additional features to support their work in assessing schools.

Q

Can I use my Individual Naace Member account on behalf of a school?

A

No. Accounts provided to current individual Naace Members as part of their annual subscription do not have the necessary features to enable a school to effectively take part in the Self-review process and eventually apply for the NaaceMark nor can data entered into a Member's account be transferred to a School account. Schools are advised to purchase a full school account which provides School Membership of Naace and access to our website resources at www.naace.org.uk.
Sign up for latest updates
Two weeks to go to get your Members Only Early Bird Tickets for our Winter Business Insight Day and AGM on 3 Novemb… https://t.co/AcebNknNbE
Here's what one LearnED delegate had to say about their experience at a previous Roadshow! Connect with like-minded… https://t.co/Gp4Gys63L2