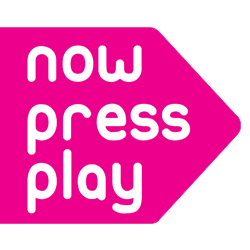 now>press>play
An award-winning immersive audio resource for primary schools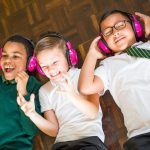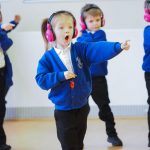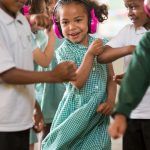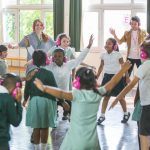 An award-winning immersive audio resource for primary schools that engages children in the curriculum through sound, story and movement with 80 Experiences.
In a now>press>play Experience every child is given a pair of wireless headphones. Immersed in sound, they become the main character in a story, meeting people, discovering places and solving problems on an educational adventure they'll never forget.
From climbing through layers of rainforest canopy in the Amazon, to fighting a woolly mammoth in the Stone Age, these audio-only adventures are uniquely designed to stimulate children's imaginations. Benefits for children include increased engagement in learning, extends life-experiences, develops social and emotional skills, inspires quality writing, enhances literacy, and improves discussion skills.
now>press>play can be used as a whole class activity or with smaller groups for intervention work. It is a fun and inclusive way to engage children in the curriculum.  'now>press>play is an experience the children will never forget; it brings to life for them the topic work, in a way which quite frankly I could never have achieved, in such a direct and engaging manner.' Year 6 Teacher, West Drayton Primary School
Costs

£1996 per annum
Subscription pricing starts at £1996 excluding VAT (1 form entry primary school).
This provides a school with:
● 80 curriculum Experiences for EYFS, KS1 and KS2 (Subjects include History, Geography, Science, Languages, PSHE, Math, Literacy and more)
● 35 wireless headphones and transmitter
● Access to our easy to use Experiences App
● Follow-on resources include Reading Comprehensions, Discussion Guides and Writing Opportunities
● Product training and support
● Curriculum fitting
Subscriptions are annual and you can start your subscription at any point in the year.
For MATs and multi-school licences pricing is on request, and administrators can get in
touch for more information.
Sign up for latest updates
Two weeks to go to get your Members Only Early Bird Tickets for our Winter Business Insight Day and AGM on 3 Novemb… https://t.co/AcebNknNbE
Here's what one LearnED delegate had to say about their experience at a previous Roadshow! Connect with like-minded… https://t.co/Gp4Gys63L2