ClickView
A world-leading video learning resource platform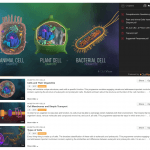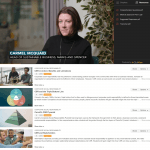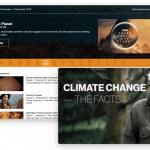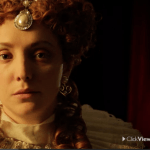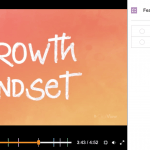 A world-leading video learning resource platform
ClickView is the leading video content resource for primary schools, secondary schools and further education settings. Access visually stunning, curriculum-aligned video content and teacher resources, plus contextual on-demand TV, your own video library and interactive question layers for formative assessment. Trusted by over 4,500 schools and colleges, we put world-class video content for effective teaching and learning at the fingertips of educators and students.
World Class Video Content
ClickView has 1000s of visually stunning, curriculum mapped videos, across a wide range of subjects and stages.
Educators can rely upon quality video and supporting resources including quizzes built into videos, to enhance lesson delivery
Students can lead their own learning, accessing content in a safe environment, learxning at their own pace and supporting mastery
Broadcast TV
ClickView makes available the last 28 days from 24 Freeview and 8 European satellite channels as well as a permanent curated repository of over 20,000 subject relevant broadcasts from feature film to documentaries and news. We also provide 'BBC RES', a collection of all digitised BBC programmes screened since 2008 and the Shakespeare Archives.
Teachers bring real world context and relevance to their lessons
Search every word spoken; we search subtitles, then present back each reference and take teachers directly the appropriate point in the broadcast
Formative Assessment
Videos in ClickView can be transformed into an active learning experience, by overlaying set's of interactive questions onto the videos, turning passive viewing into active learning, promoting questioning in the classroom, and supporting independent and out of school learning.
ClickView Original videos come with pre-built interactives
ClickView provides real-time analytics of student achievement, as well sections of video viewed/not viewed
Educators can add their own questions into any video using our simple tools
Gaps can be identified and lessons adapted to cater to the needs of the learners and personalise learning
Playlists and Subject Specifications
Teachers create and share playlists, combining video's from across ClickView (ClickView's content, Broadcast TV, and a school's own video), into a targeted sequence to guide and scaffold learning. We also produce exam board specific guides across multiple subjects.
Costs

£2.75 per pupil
ClickView costs are between £2.75-£3.25 per pupil, per annum.
Groups making collective purchases see further cost efficiencies.
Licenses are inclusive of unlimited access for all staff and students both within and outside of school, all on-site and remote training, constant product and content updates, unlimited storage, integrations to your existing systems and more.
There are no extra costs beyond the subscription cost.
There is no auto-renewal. If we are not delivering value, school would not renew. ClickView's renewal rate is 98%.
Trial Options

1 month

Until the Christmas break and longer if there is continued uncertainty for schools
In response to COVID-19 school closures, ClickView have provided access to a wider range of visually stunning, curriculum-aligned video content and teaching resources. Owing to continued uncertainty around localised closure, ClickView has extended this support.
Choose from hundreds of educational titles in our exclusive collection for all subjects, including English, Science, Maths, History, Geography and Technologies, as well as student wellbeing titles. Each video aligns with the curriculum and is designed with a specific year group and subject in mind.
No registration of sign up required, just totally free access: http://www.clickview.co.uk/free
The Department for Education listed ClickView resources as part of their support for home learning, having accessed them too ensure they are:
high quality
appropriate for the students they are aimed at
Our free resources offer were also featured on Sky News and through several other media outlets, such was its impact on countless families and schools across the UK.
For those wanting to extend teaching and learning opportunities, a 1 month trial of the wider ClickView platform is also available. This includes content which ClickView cannot legally make free, such as the best of broadcast TV, licensed teaching and learning content, your own video upload and transformation into inter give teaching resources with quiz overlays with reporting and more.
Sign up for latest updates