Preparing children to thrive online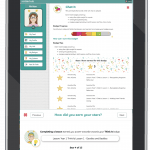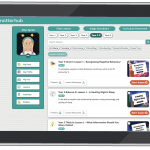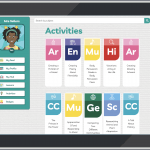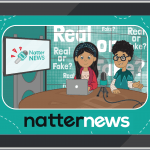 From September 2020, it will be compulsory for primary schools to provide RSE education that covers many targets for online safety, digital literacy and screen behaviour. To support schools in meeting these curriculum changes, we've developed easy-to-use Natterhub, a safe, gated edtech tool, suitable for children in years 1-6. 
With a scheme of work covering weekly lessons across the year for each year group, Natterhub provides a fun, interactive solution for all targets screen related. Using our innovative social media style platform, pupils enjoy engaging with the lessons, badge system and fake news quizzes. 
Newsfeed: An engaging way for pupils to interact and learn to develop digital literacy skills
Lessons: Lead by the teacher to promote quality discussions and guidance on how to thrive with and learn through technology. All lessons are mapped to the RSE online targets for the compulsory curriculum
Badges of Honour: The badge system guides pupils towards digital independence. Natterhub lessons and quizzes provide pupils with badge power. Teachers can also award badge power for exemplary use of the newsfeed
Activities: Easy-to-use Activities section provides  Cross-Curricular activities for your pupils at the click of a button and a good way to populate the social media feed with quality content
Fake News Quiz: A great way to hone reading skills and understand the importance of questioning content read online. Read a short article and vote whether you think it is factual or nonsensical!
Factfile and Avatar: Pupils are taught to mindfully build their digital profile, encouraging reflection on how they present their online persona
Data: Teachers have access to all pupils activity and have the ability to restrict, mute and monitor posts and uploads
Security: Teachers set the Daily Timer to restrict Natterhub access and can open and close the hub to suit their classroom needs
Natterhub is a comprehensive Online Safety and Digital Literacy solution for all teachers looking to innovate their classroom. Why don't you try it and see how it can help you in your school.
Costs

£0 per licence
Start date January 2021:
Price includes:
School yearly site license
Teacher accounts are FREE
Full setup and support included
Band 1 – up to 80 pupils            £275 +VAT
Band 2 – 81 to 150 pupils          £550 +VAT
Band 3 – 151 to 300 pupils        £950 +VAT
Band 4 – 300+ pupils / MAT'S    Contact us for pricing
Use discount code EARLYBIRD until December 31st for 5% discount on your school subscription.
Trial Options

Natterhub is currently free of charge.
Natterhub is free for all teachers and pupils in school settings. Over 200 lessons are unlocked as soon as the teacher launches the onboarding lesson. Natterhub outlines behavioural expectations and users can utilise Natterhub's badge and assessment system, Fake News Quizzes, Content Quizzes and Cross-Curricular Activities.
Q

How does Natterhub work?

A

Natterhub is a website that feels more like an app. It sits in your browser and the content is stored in the cloud. It works similarly to your other social media sites but it is gated to your school environment.

Q

How do I monitor what is happening on Natterhub?

A

Teachers will receive notifications about pupils' comments, and can scroll through the feed and see all hub activity. We have included a Welcome lesson for KS1 and KS2 which includes the rules, expectations and behaviour required to use Natterhub. This lesson needs to be completed first to allow you access to the rest of the lessons. As your pupils add their content, we encourage you to continue to guide them through the discussions raised in the Natterhub lessons. Positive examples of when your pupils have applied their screen knowledge can be rewarded using the Badges of Honour system.

Q

Is there any private messaging within Natterhub?

A

None at all. Natterhub has no private messaging nor any private groups. Everything can be overseen by the teacher.

Q

Can the pupils manage Natterhub themselves?

A

Natterhub's user interface is designed to enable pupils to navigate the platform with minimal teacher support. That said, the lessons are not intended to be carried out without teacher guidance and discussion. This can be done via online teaching. Natterhub raises many discussion points, and it is through the Natterhub lesson forum that many pupils will be able to reflect, process and understand these discussions.

Q

I am tech-phobic! Can I still use Natterhub?

A

Every lesson pack contains Teacher Notes and a Glossary of Terms, to ensure even the most inexperienced tech users are fully supported! We have some lovely video tutorials that you can find here: https://natterhub.com/tutorials. If you still have questions, feel free to email us at [email protected]

Q

How do the lessons work?

A

Each Natterhub lesson is a series of slides with a comments space at the side. This means that children always have an option to interact with the lesson material by adding comments, photos of work, and video clips. This encourages discusson among students, and also allows for different styles of teaching. We suggest that teachers use their preferred video conferencing methods to deliver the lesson during this period of remote learning to enhance the collaborative feel of lessons.

Q

What are the Badges of Honour? ×

A

The Natterhub Badges of Honour are a visual assessment and record keeping system for the pupils as they progress through the lessons. Pupils can be rewarded 'power' to their badges in three different ways: taking part in a lesson, completing a quiz for the lesson, manually earning power for using Natterhub appropriately.

Q

What assessment and record keeping will Natterhub provide for me?

A

In addition to the Natterhub Badges of Honour, all completed lessons are saved as evidence within the platform. A spreadsheet of data on all pupils - including pupil names, the number of lessons they've completed, the number of posts reported and the average time they spend on Natterhub per day - is available at any time. It can be downloaded at the click of a button from the 'My Hub' button.

Q

How do the Activities work?

A

The Activities section is intended as a wide bank of ideas of how Natterhub can be used across the curriculum. Ofsted are actively seeking evidence of online safety being woven across the curriculum and this cross-curricular list of ideas, which can easily be shared to the class newsfeed, will easily enable you to demonstrate this.

Q

How does Natterhub fit into the National Curriculum?

A

Natterhub lessons are mapped against the new PSHE and RSE curriculum and cover all aspects of online safety wherever it is mentioned in the National Curriculum including ICT. Natterhub also fulfills Ofsted's target of seeing evidence of Online Safety throughout the curriculum. For more information about how we're aligned with the curriculum, download our Alignment Document here: https://natterhub.com/resources
Sign up for latest updates
We can't think of a better venue for our first in-person conference of 2021, just look at our stunning venue… https://t.co/VJ6NCgonfw