Discovery Education Espresso
Prepare learners for tomorrow through curiosity, engagement and real-world experiences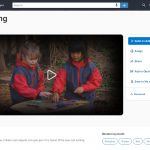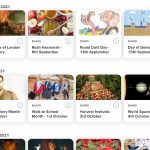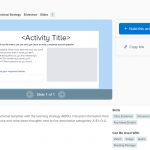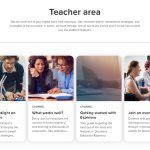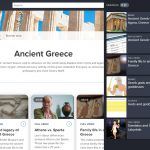 Engage all learners
Save time planning, deliver exciting lessons and open doorways to learning. Discovery Education Espresso pairs real-world content with tools and resources that build teacher capacity and confidence so you can create the best experiences for your pupils.
With Discovery Education Espresso you have everything you need to create an enriching experience for all pupils.
Discover powerful learning resources
It's easier than ever to find, save and return to the content you need for your daily lessons. Espresso's high-quality learning resources are grouped into carefully curated channels focused around curriculum objectives and topics of interest. Once you find a resource for your lesson, you'll want to save it! Use QuickList to curate resources while planning, when you find something that's just right, add it to a folder in My content, where you can organise your resources from year to year.
Assign and share content with pupils
New interactive tools help you engage pupils with our content by using it in creative ways. Once you find a resource, assign it directly to pupils with context and instructions to guide them along, or create a video quiz with questions embedded directly into the video timeline. Pupils can easily access everything right from their own My DE homepage. Plus, every resource in Discovery Education is also made for sharing! Use the unique URL to share via your LMS, email or other online location.
Save time with ready-to-use activities
Just like the name suggests, ready-to-use activities mean you can spend more time teaching your pupils. Use for quick assignments or customise in Studio to fit the needs of your pupils and your classroom. Easily find these activities throughout our content channels and in dedicated collections like the Calendar picks or Game zone channels.
Check in with pupils daily using Quiz
Who doesn't love a good quiz? We're not talking about a list of questions on a piece of paper – we're talking about engaging, multimedia, get-those-wheels-turning quizzes. Our brand-new Quiz tool gives you intuitive ways to promote active learning every day and track pupil progress in real-time. Choose from a range of question formats, embedded video questions to polling, multiple-choice to image annotation. There's no shortage of ways to accurately measure progress.
Create activities and present with Studio
Studio, our collaboration and presentation tool, serves as your creative outlet for those activities you've always wanted to try. And you can rely on Microsoft's Immersive Reader for literacy and accessibility support. Start with one of our new Activity Templates or design your own lesson activity bringing together Espresso resources with your own content. Pupils can also design their own Studio Boards and Slideshows, giving them an opportunity to share and present their knowledge in creative ways.
Receive support every step of the way
Get inspiration from embedded Teacher guides. Access tutorials and how-to articles in the Help centre. Attend one of our weekly professional learning events. Use our popular SOS instructional strategies to help you incorporate digital media in meaningful, effective ways. Or explore the teacher area which brings together a selection of materials to help you get the very best out of the digital resources.
Costs

£7.65 per pupil
Pricing is tailored according to school size and length of commitment.
Trial Options

14 days
Longer trials may be arranged on request. We can also provide an online walkthrough of the Discovery Education Espresso service to help you fully explore everything Espresso has to offer.
Bromley High Junior School use a range of tools, including Discovery Education Espresso, to support teaching and learning during the COVID-19 pandemic
Teacher Sophia Atherton explains how the platform strengthens links between school and home and takes learning beyond the classroom.
CEO and Executive Headteacher Jonathan Bishop explains how Espresso supports their teaching and deepens pupil learning.
Hayley McKechnie, Year 6 teacher and Computing Lead at Lee Chapel Primary School in Basildon, Essex, has taught with Discovery Education Espresso News
Higher standards in literacy are at the heart of the National Curriculum. But encouraging a love of reading in the digital age can be a challenge.
Riverview Infants School in Gravesend Kent uses Discovery Education Espresso to engage and inspire younger learners.
At St Martin de Porres teachers pride themselves on creating an environment where every child can flourish and achieve success.
With 5 sites across Panama, The Oxford School provides a bilingual education to students from early years to high school.
Sign up for latest updates
Attending overseas trade shows can help you + your business to break into new markets, make new contacts + grow you… https://t.co/c1VLj89a4f
Applications for the Female Edtech Fellowship are open! Apply until July 1st to the most useful programme for… https://t.co/srJHzuZ4Iv