Tigtag CLIL
Twig Education
Bring Science to life for English learners – age 7 to 11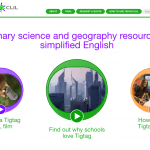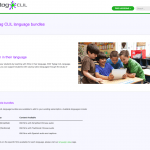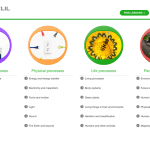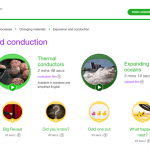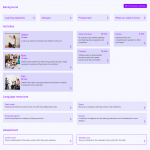 Devices

PC

Mac

Tablet

Mobile

Internet-based
Environment

Classroom

Home
Membership type
BESA members go through a rigorous set of financial and reputational checks and agree to abide by our Code of Practice.
Tigtag CLIL is an online, film-based resource for teaching science and geography in English around the world. It combines Tigtag's 800+ award-winning short films with the innovative Content and Language Integrated Learning (CLIL) approach. CLIL is an increasingly popular teaching methodology around the world. It involves learning a content subject – often science, but also sometimes geography, history, arts, music or physical education – through the medium of an acquired language. Tigtag was ideal for development into a CLIL resource because of its highly visual approach. Our unique films are a rich source of visual input for learners, which enables them to grasp content that could otherwise have been beyond their linguistic capabilities. The availability of closed captions in English (and possibly in the local language, subject to a large-scale local contract) is also a key support in the early stages of a CLIL programme.
Each of the 128 learning units in Tigtag CLIL has been adapted to the unique needs of CLIL teachers and learners, with lesson ideas for the CLIL classroom, glossaries and phrase banks of key language, and games and interactives for practising that language.
To support both learner and teacher as they work in a foreign language, all materials are written in simple, easy-to-understand English.
Three key ideas underpin the development of Tigtag CLIL:
Subject language awareness – quite simply, learners and teachers need the words to express scientific concepts in another language. Words are the building blocks of language. We will support language in two ways:
a) Glossary of subject-specific language
b) 

Phrase bank of general academic language

Guiding input – in language pedagogy, 'input' is any language the learners are exposed to via listening or reading. In using Tigtag CLIL, the learners' main sources of input will be:
a) The films
b) Teach talk – s

pecially adapted CLIL lesson activities provide detailed guidance and some scripting for the teacher

Supporting output – in language pedagogy, 'output' is the language learners produce by speaking or writing. They need support to do this in a non-native language, so Tigtag CLIL provides:
a) class activities where students are prompted to repeat key
b) communicative activities to encourage speaking
c) worksheets with embedded language support
Tigtag CLIL makes teaching with multimedia easy
You can log in to the Tigtag CLIL website and find the right resources for your next lesson, using the mind map or searching by keyword or topic.
Costs

£275 per annum
Please note this is a starting cost and costs can vary depending on school size.
"We've been using Tigtag CLIL for our project about plants and the videos are just amazing"
Sign up for latest updates