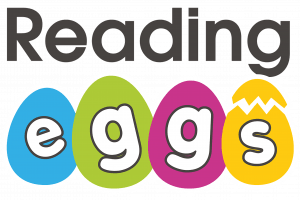 3P Learning – Reading Eggs
3P Learning Ltd
Reading Eggs is a digital resource, helping children learn to read and develop a love of reading
Reading Eggs is a fun, engaging and rewarding literacy program filled with games and activities for early learners. Including over 2000 online books with comprehension quizzes, worksheets, songs and exciting animations, Reading Eggs captivates young minds as it introduces them to the world of literacy.
Build literacy confidence
Reading Eggs comprehensive curriculum, delivered through a guided pathway, is proven to quickly build English literacy confidence for both learners and educators.
Differentiated learning
Reading Eggs tests and accurately diagnoses reading ability to set and deliver the right pathway and reading level for each child.
Develop independent readers
Our engaging games, songs, and rewards really motivate children, keeping them focused on exploring and learning.
Teacher-focused
Created by leading English language educators and backed by academic research, our extensive range of teaching resources are designed to be used by teachers of all levels.
Costs

£5.40 per pupil
Reading Eggs is priced per pupil:
10 -29 pupils – £15.00
30-100 pupils – £11.00
101+ pupils – £7.56
Whole school – £5.40
Subscriptions are annual and priced per pupil, with whole-school subscriptions offering the greatest value.
Multi-year and multi-product subscriptions are also available for additional savings. We also offer discounts for school clusters.
All prices above are shown exclusive of VAT.
Trial Options

1 month

14 days
We offer every school a free 30-day trial to Reading Eggs.
The award-winning literacy resource that supports teachers and learners to confidently develop their reading skills.
Brookdale Primary wanted to put a focus on reading at their school, both to raise standards and encourage children to read more often and widely.
Sign up for latest updates
The EDUCATE programme is a research-focused accelerator that bridges the gaps between EdTech designers + developers… https://t.co/dwH5Z8JdR8
LearnED Roadshow 2022-23 is coming to Leeds, Norwich, Rugby, London, Exeter & Newcastle. Find out how you can suppo… https://t.co/1R3cnsaqIk