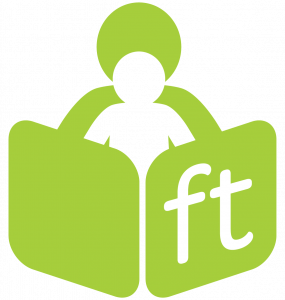 Fluency Tutor® for Google
Texthelp
Helping teachers and students with reading and literacy during remote learning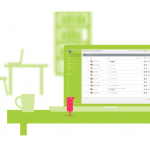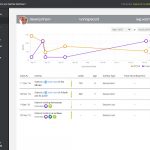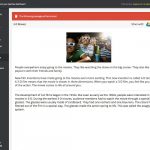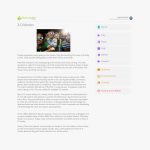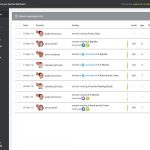 Imagine being able to give every single child – regardless of age or ability – the proper one-on-one support they need while they practice their reading. Imagine helping them understand the meaning of unfamiliar words, and giving them a full appreciation of the cadence and content of a reading passage.
Imagine saving valuable time in every school day while you build a clear profile of each student's reading attainment and progress over time. And just as importantly, imagine kids being able to overcome their natural reluctance or lack of self-esteem to read aloud with confidence, away from the noise and bustle of the classroom.
Great for time-stretched teachers, Fluency Tutor for Google makes reading aloud more fun and satisfying for students who need some extra support. It's a big help for struggling and reluctant readers, as well as students learning English as a second language.
Our easy-to-use app lets students record themselves reading aloud on their laptop or tablet, away from the pressures of reading in a classroom environment.
How does it work?
Teachers can select any web page or browse a library of over 500 pre-selected reading passages based on content or reading age. Students can also create their own passages from websites containing content they enjoy reading. Assigned passages can be edited as needed and then shared with individual students or groups via Google Drive or Google Classroom.
Students can rehearse and record their reading in a relaxed environment at school or at home, with extra help provided by a dictionary, picture dictionary and translation tools.
Teachers can listen to students' recordings wherever and whenever it's convenient, giving quick feedback or a more in-depth assessment of reading progress. By collecting data over time, Fluency Tutor for Google helps teachers build a clear picture of each student's progress throughout the school year.
Costs

£1 per pupil
The price shown is the average price per student, per year. However annual site licence pricing is based on total school enrolment, please enquire for more information.
Trial Options

30 days
Fluency Tutor is offered on a standard 30-day fully featured trial. Schools can also avail of a structured pilot programme for terms up to 90 days. 
Fluency Tutor is currently free until the end of the school year. Click the 'ACCESS HOME LEARNING RESOURCES' button below for more information.
Empowering every learner to reach their full potential
Fluency Tutor helps busy teachers assess reading progress at Chagrin Falls Exempted Village School District
Sign up for latest updates
This is an appeal for help. A request has reached us from a school in Romania who are supporting displaced… https://t.co/h7aR08Wryj