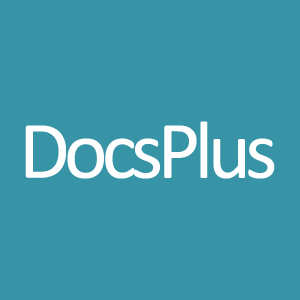 Award-winning writing tool for secondary students, with extensive support for struggling writers.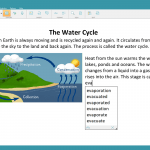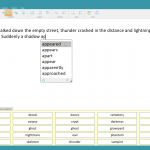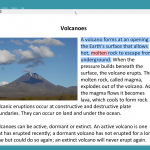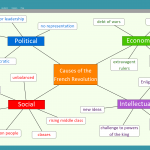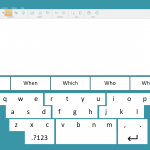 DocsPlus enables secondary students of all abilities to write independently by providing speech feedback, word prediction and the unique Wordbars.
Key features:
Speech feedback – each time a sentence is completed, it is automatically read aloud in a clear, human-sounding voice.
Word prediction – DocsPlus' intelligent word predictor suggests words based on the context of the student's writing, enabling them to give their full attention to what they want to write and encouraging them to use more adventurous vocabulary.
Word Banks and writing frames – bring curriculum writing tasks within the reach of all learners by giving instant point-and-click access to specific vocabulary for their current writing task.
WorkSpace – a built-in planning tool to help students prepare for writing. Students can manipulate and link words, pictures and sounds on their WorkSpace.
DocReader – this will read aloud any PDF or Word document, providing equal access to worksheets, exam papers and more.
Costs

£350 per licence
DocsPlus OneSchool 1+1 License (3 year subscription): £350.00
DocsPlus OneSchool 5 Licenses (3 year subscription): £600.00
DocsPlus OneSchool 10 Licenses (3 year subscription): £900.00
DocsPlus OneSchool Flexi-License – install DocsPlus on an unlimited number of devices in school and provide home access for students and teaching staff (3 year subscription): £3,900:00
DocsPlus – FE College Flexi-License: Contact Crick Software for pricing
Our universal licensing enables you to 'mix and match' DocsPlus licenses for your Windows/Mac machines with DocsPlus app licenses for your iPads and Chromebooks. For example, if you purchased a subscription for '10 licenses' of DocsPlus, this could be 10 licenses for the Windows/Mac version, or five for the Windows/Mac version and five for the iPad version etc.
The licensing for DocsPlus (Win/Mac) and the DocsPlus app for iPad is per device. DocsPlus Chromebook licenses are per user. All licenses last for 3 years.
Trial Options

4 weeks
Request free access to the full version of DocsPlus for 4 weeks by emailing [email protected] and one of our team will be in touch to arrange this for you.
Al Bateen Academy used DocsPlus to provide extensive support for students with dyslexia and other educational needs to access the curriculum and exams
Cathkin High School trialled DocsPlus to support their students with a wide range of support needs, for example pupils with dyslexia, ADHD and autism.
Sign up for latest updates
This is an appeal for help. A request has reached us from a school in Romania who are supporting displaced… https://t.co/h7aR08Wryj