Writing success for older learners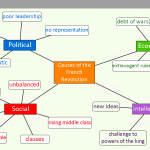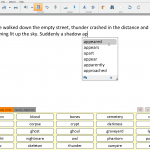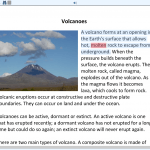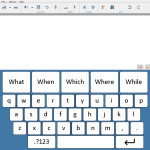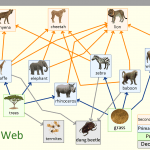 Environment

Classroom

Home
Membership type
BESA members go through a rigorous set of financial and reputational checks and agree to abide by our Code of Practice.
DocsPlus gives students with high incidence special needs the support they need to independently tackle curriculum writing tasks. It can also be used by many learners who require additional access arrangements for exams.
Key features:
WorkSpace – a built-in planning tool to help students prepare for writing. Students can manipulate and link words, pictures and sounds on their WorkSpace. Once created, it can be instantly transformed into a Word Bank that sits at the bottom of the document as they write, bridging the gap between planning and writing. This is particularly effective when used to support more visual learners, and those with short-term working memory deficit or slow information processing speed.
Word Banks and writing frames – bring curriculum writing tasks within the reach of all learners by giving instant point-and-click access to specific vocabulary for their current writing task. Word Banks enable teachers to provide key words for a specific topic, or a selection of words aimed at broadening a student's vocabulary choices. DocsPlus users also get free access to hundreds of ready-made resources at www.learninggrids.com. They cover a range of curriculum topics, with more resources added regularly by our curriculum team.
Word prediction – DocsPlus' intelligent word predictor suggests words based on the context of the student's writing, enabling them to give their full attention to what they want to write and encouraging them to use more adventurous vocabulary. The result is greatly improved coherence, spelling and grammar.
Speech feedback – each time a sentence is completed, it is automatically read aloud in a clear, human-sounding voice. This realistic feedback encourages students to punctuate, actively review and self-correct their work. The pronunciation of unusual words can be customised via the DocsPlus Word Pool – particularly useful for student's names or specialist curriculum vocabulary.
Exam mode – if a student qualifies for additional access arrangements in exams, they can use DocsPlus, saving time and money that would otherwise be spent on scribes and readers. This also enables them to participate more independently.
DocReader – this will read aloud any PDF or Word document, providing equal access to worksheets, exam papers and more. DocsPlus also includes an innovative screen tiling feature that enables students to pin worksheets to the bottom of their screen so that they can listen back to the questions as they write, rather than toggling between two documents.
DocsPlus helps struggling writers overcome barriers at each stage of the writing process, enabling them to develop their literacy skills and become independent writers. DocsPlus combines the day-to-day support required to make the curriculum more accessible with special exam support tools, all in one piece of software!
Costs

£250 per licence
DocsPlus – Single Computer License: £250.00
DocsPlus – 5 Computers OneSchool License: £600.00
DocsPlus – 10 Computers OneSchool License: £900.00
DocsPlus – OneSchool Flexi-License: £3,500:00
DocsPlus – FE College Flexi- License (up t0 10,000 students). This includes a full day onsite training session: £6,000.00.
Al Bateen Academy used DocsPlus to provide extensive support for students with dyslexia and other educational needs to access the curriculum and exams
Cathkin High School trialled DocsPlus to support their students with a wide range of support needs, for example pupils with dyslexia, ADHD and autism.
Sign up for latest updates