Award-winning writing tool for secondary students, with extensive support for struggling writers.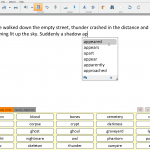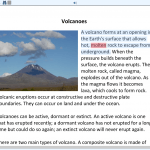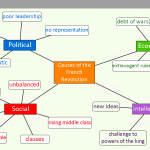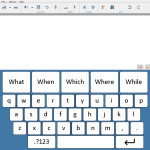 DocsPlus enables secondary students of all abilities to write independently by providing speech feedback, word prediction and the unique Wordbars.
We're happy to be supporting schools during the Covid-19 outbreak to enable children to enjoy writing at home while developing their literacy skills.
Key features:
Speech feedback – each time a sentence is completed, it is automatically read aloud in a clear, human-sounding voice.
Word prediction – DocsPlus' intelligent word predictor suggests words based on the context of the student's writing, enabling them to give their full attention to what they want to write and encouraging them to use more adventurous vocabulary.
Word Banks and writing frames – bring curriculum writing tasks within the reach of all learners by giving instant point-and-click access to specific vocabulary for their current writing task.
WorkSpace – a built-in planning tool to help students prepare for writing. Students can manipulate and link words, pictures and sounds on their WorkSpace.
DocReader – this will read aloud any PDF or Word document, providing equal access to worksheets, exam papers and more.
Costs

£250 per licence
DocsPlus – Single Computer License: £250.00
DocsPlus – 5 Computers OneSchool License: £600.00
DocsPlus – 10 Computers OneSchool License: £900.00
DocsPlus – OneSchool Flexi-License: £3,500:00
DocsPlus – FE College Flexi- License (up t0 10,000 students). This includes a full day onsite training session: £6,000.00.
Trial Options

4 weeks
Access the full version of DocsPlus free for 4 weeks by getting in touch. Complete the form on this page and we will email your trial code as soon as possible.
Al Bateen Academy used DocsPlus to provide extensive support for students with dyslexia and other educational needs to access the curriculum and exams
Cathkin High School trialled DocsPlus to support their students with a wide range of support needs, for example pupils with dyslexia, ADHD and autism.
Sign up for latest updates