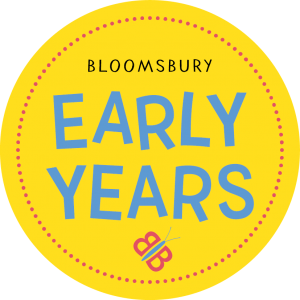 Bloomsbury Early Years
Bloomsbury Publishing
The Ultimate Online Resource for Early Years Practitioners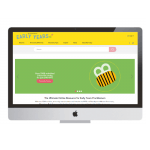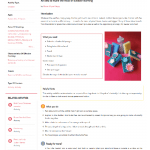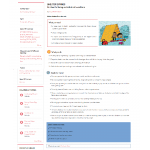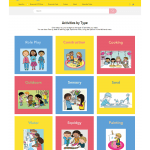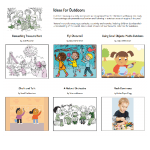 About the site
Bloomsbury Early Years is an innovative online resource containing over 2500 activities  written by trusted authors and linked to the EYFS and Development Matters Statements. It provides an invaluable resource for every early years setting.
In a world where there is a lot of hunting and rummaging for learning  activities via internet searches, practitioners often have little knowledge of the quality of material they find online or how the activity will develop a child's learning. Bloomsbury Early Years is a much-needed tool and offers a wealth of great activities for early years settings in one place.
The homepage offers quick links to activities grouped together by season, topic or type (e.g. cookery), to pages to explore by EYFS area, free activities and search functions. These help practitioners get to relevant activities quickly and find ideas that meet specific learning needs.
Each activity has been linked to the  Early Learning Goals, Characteristics of Effective Learning and Development Matters statements, which are displayed on every page – to help ease the burden of planning and save time.
Whether the practitioner is seeking an activity that uses cookery to develop knowledge of Space, Shape and Measures, or just get more inspiration for outdoor learning, Bloomsbury Early Years will have something. From construction to squidgy stuff, outdoor experiences to tuff trays, our activities will help and support every day.
About the activities
The activities are laid out in an easy-to-follow structure. In 'What you need' you will find what equipment, space or resources the activity requires. We try and keep them cheap (or free) and easy to find. Step-by-step guides to putting the activity into practice follow. 'What you do' and 'What you say' guide you simply and clearly through delivering the session, with helpful prompts for conversation.
If there's something specific to keep in mind, like vocabulary to use and practise throughout, Health and Safety considerations, or any other helpful hints, these are also clearly displayed on the page.  At the end of each activity, in a blue box, the relevant Development Matters statements are shown.
Costs

£48 per annum
How much it costs
The subscription fee is £48+VAT per setting per year, and there are no add-ons and no extra fees for more members of staff. Everyone  in a setting can use it, and everyone can have access to  everything. Once a setting has subscribed, each practitioner can also make their own area to save activities they want to return to and share these with others. This can help communicate planning to colleagues and any cover staff.
Trial Options

14 days
Please contact us using the form below to arrange a free 14 day trial of Bloomsbury Early Years.
A one stop website that not only is well laid out and easy to navigate, it ticks all the boxes to help EYFS practitioners to match activities to ELG's
Q

Can I have a look before I buy a subscription?

A

Yes of course! Check out About Bloomsbury Early Years to see how it works and what activities look like. There is also a link to a free activity.

Q

How many of our staff can use the site?

A

There is no limit – all of the staff at your institution can use it, although your use is subject to the Terms and Conditions of the site. We don't charge for extra people, the price you pay gives everyone access to everything.

Q

Can I print and download the content on Bloomsbury Early Years?

A

You can! The site content can be printed or saved to personal computers. But remember that use of the site content is subject to our Terms and Conditions: printing and saving should be for personal use, and standard copyright restrictions apply regarding unauthorised copying and distribution.

Q

If I find an activity I like, can I return to it?

A

Yes! It's quick and easy for any authenticated user to set up a personal account to save items to view later, organise saved items into folders, save searches and set up search alerts so you know when we add new material which would be useful to you. How quickly can you set me up with an account? I would like to access the site today! Our team are available Monday-Friday 9am to 4.30pm and can set you up with an account at the point of payment over the phone.

Q

What information do I need to set up my account?

A

To make it quick and easy, have the following information to hand: 1) Name of who will be the Account holder and their email address. This is the person who is in charge of payment, and would be contacted about renewing the subscription. 2) The address of the organisation to be invoiced or, if you are a sole trader or individual, your credit card details. 3) The IP range or address you wish to be granted access to the site.

Q

Why should we register using an IP address or range?

A

If you use an IP range, it means that the site is automatically logged in at your setting – no usernames or passwords to get lost and all of the resources are to hand right when you need them. If you use a single computer, you can find out your IP address simply, and if you can't there are a number of websites which do it for you, so simply search for it. For your organisation, nursery or school you may need to ask whoever is the network administrator – your business manager or IT team.

Q

Can I pay by invoice?

A

Yes, you will receive an invoice and can then settle it by BACS, cheque or credit card.

Q

What browsers are supported?

A

Bloomsbury Early Years has been tested using Internet Explorer (version 10 onwards), Safari (version 6 onwards), and the latest versions of Firefox and Chrome, on PC, Mac and mobile operating systems. We will continue to monitor usage from different browsers and platforms and revise our list of actively supported browsers and devices accordingly.

Q

Can I access Bloomsbury Early Years on any device?

A

Yes, the site is responsive, and fully optimised for displaying on a range of tablet and smartphone interfaces. The site has been tested using recent versions of the iPad, iPhone, and Android smartphones and tablets.

Q

Is there a limit to the amount of users that can use the site at the same time?

A

No, access is available on an unlimited simultaneous user basis.
Sign up for latest updates
Have you entered for the Education Resources Awards 2022? Entry deadline: Friday 25 Feb. Don't miss out on being pa… https://t.co/OJKTfec1uX