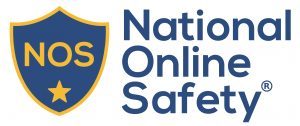 Lesson Plans Bundle for Early Years (Age 0-5) | National Online Safety
Brand new for 2019-20, our new interactive video lesson plans will bring your classroom to life!
What are they?
Based on the eight key topics outlined in the UKCCIS 'Education for a Connected World' framework, our new EYFS interactive video lessons talk to the children about online dangers in a fun and engaging way, providing a truly immersive experience. Each video lesson has accompanying activities to support learning on the topic of online safety, helping to provide young children in an early years setting with the knowledge to protect themselves from the risks they pose when using technology.
The Problem: "How do we talk about online safety to children in an Early Years Foundation Stage setting? How do we capture the attention and imagination of children under the age of 5?" The UKCCIS 'Education for a Connected World' framework is an important document which describes the key skills and understanding that children should try and develop at different stages of their school life. However, as we liaised with schools around the country, it quickly became apparent that teaching staff were facing an uphill struggle in trying to convey messages around online safety to younger children in a way that children felt engaged and could relate to the lesson content. This was particularly acute in an early years setting.
The Solution: Schools spoke. So, we listened… We soon realised that flat lesson content not the answer. We needed to be better. We needed to innovate. We needed something that children could relate to… We needed someone children could relate to. So, we went out and we went big. We brought in one of the most recognised TV stars in the children's world and delivered her straight into the child's classroom. The global face of 'Peppa Pig: My First Cinema Experience' and 'Peppa Pig Live', Emma Grace Arends helped us to create beautifully clear, fun, engaging and imaginative video lesson plans that deliver serious messages around online safety almost effortlessly to young children. For all the amazing skills that teachers possess, they are not entertainers. And children love to be entertained. Teachers needed help so we gave it to them.
Based on the UKCCIS "Education for a Connected World" Framework, our lesson plans and resources cover all of the learning objectives listed below:
Self Image & Identity – This topic covers understanding emotions and responding to scenarios that make them feel uncomfortable online.
Online Relationships – This topic covers ways in which information can be put online and how devices can be used to communicate with others.
Online Reputation – This topic covers ways in which people can use technology to communicate.
Online Bullying – This topic covers recognising negative behaviour online and it's impact.
Managing Online Information – This topic identifies the different technologies that can be used to access the Internet.
Health, Well-being & Lifestyle – This topic introduces basic rules to help keep children safe online.
Privacy & Security – This topic introduces the types of personal information.
Copyright & Ownership – This topic aims to teach young learners the importance of labelling their work.
How do the lesson plans work?
3 easy steps to a fun and imaginative learning environment
Our interactive video lesson plans work hand-in-hand with our downloadable lesson packs to ensure both you and your class receive a comprehensive learning experience.
Step 1: Introduce and watch the interactive video
Step 2: Choose your teacher-led learning activity
Step 3: Encourage your children to develop independent learning around the topic
What's included?
Our EYFS interactive video lesson plans have been designed to engage and inspire young minds up to the age of 5 to learn about online safety.
Featuring the extremely talented and engaging Emma Grace Arends, lead presenter from 'Peppa Pig: My First Cinema Experience'
Nurturing learning and development through play, exploring and creativity, each video lesson has been specifically designed for Early Years Foundation Stage pupils
Produced in a classroom environment to help encourage children to better connect, relate and interact
Easily accessible via our dedicated learning hub
Downloadable lesson pack
Featuring a range of activities suited for early years foundation stage, teachers will also receive our supplementary lesson pack to help structure and embed their classroom learning.
Easy to download, easy to follow lesson packs complementing every EYFS interactive online safety video
Clear learning objectives detailed from the start with choice of both teacher-led and independent activities which support more practical and playful learning
Key word prompts to aid teaching and learning as well as access to further supplementary resources
Sign up for latest updates
This is an appeal for help. A request has reached us from a school in Romania who are supporting displaced… https://t.co/h7aR08Wryj