Edulink One
App toanage communication, homework, parents evening, clubs, registers, marksheets, behaviour + more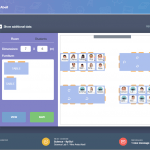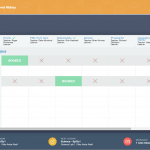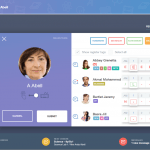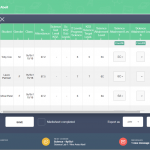 Edulink One is a school engagement and management suite and runs as an app on phones and tablets or as a desktop site. It sits on top of SIMS software, making your data easily accessible anytime from any device and allowing you to manage your school easily on a daily basis.
You can:
Communicate with messaging – email, SMS and push notifications
Take registers
View timetables
Set and manage homework
Organise clubs
Manage assessment: update marksheets/ profiles
Plan classroom seating
Record and view achievements and behaviour
Collect SIMS data collection sheets
View cashless catering balances and transactions
View attendance – lesson/ statutory
Review exams timetable and results
Manage resource bookings – from rooms to minibuses
Lookup contacts
Access documents
View medical information
Share school reports
Plus lots more
Plus there's only one login to remember as there's one system.
Key Benefits
​Accessible on any device via a web browser or app means data is more accurate.
Engage staff, students and parents.
​Improved student and parental engagement.
​Can replace multiple existing systems leading to a large cost savings.
Highly customisable to meet the school's needs.
Get a 30 day free trial of the full product using your data – the best way to see how user-friendly and useful our system is.
Costs

£2000 per annum
Annual fees:
£800 per Primary School
£2000 per Secondary School
Additional SMS message costs payable to your supplier if you use this function. (In-app push notifications are free).
Parental and student engagement is an important mission of Hornsea School, a school with 1,100 students on roll.
Uckfield Community Technology College (UCTC) is one of the very first schools to adopt EduLink One since its launch in January 2017.
Sign up for latest updates