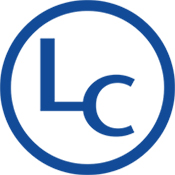 The Digital Education Platform Service
Levett Consultancy
Enable Digital Learning with DfE Funding for Your School
Levett Consultancy have been a Google partner for over 8 years and are part of the UK Government's national effort to ensure thousands of English schools have a digital education platform in place to support home learning. Up until March 31st 2021, schools in England and responsible bodies can apply for Department for Education funded support to get set up.
Is your school eligible for funding?
Schools that do not currently have a digital education platform are eligible for funding. Schools that already have Office 365 or G Suite, but are not yet set up to assign work and communicate with pupils, are also eligible.
What is included?
The funding will cover the cost of service from an accredited Google for Education partner to carry out:
End−to−end set up of G Suite for Education

Integration with your Management Information Systems to provision Google Classroom

Core security settings to support remote education

Creation of central 'Remote Learning hub' site for your school
Handover training for your school's staff with G Suite for Education
In addition to the DfE funding, we are also providing Management Information System (MIS) synchronisation with G Suite to ensure all users identities are kept up to date. Furthermore, we will also provide 30 days FREE enterprise-level G Suite for Education support for schools who select us to deploy their digital education platform.
Costs

£0 one-off cost
This is a government grant given to schools that qualify and sign up.
Trial Options

Free with DFE Funding
Sign up for latest updates
Webinar: The Comprehensive Spending Review & the Education Sector: 8th December. Find out what the new budget reall… https://t.co/BzL7sdnq2g