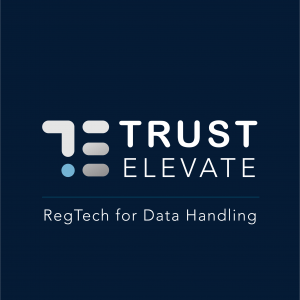 Keeping children safe online: TrustElevate
Child Age Verification and Parental Consent Provider
Welcome to TrustElevate!
TrustElevate is a company that operates at the intersection of technology, privacy and human rights.
TrustElevate is age and parental responsibility verification service; that is, we verify both a young person's age (between 13 and 16) and, for children (<13), the authorised holder of parental responsibility for that child and the child's age.
It is understood by experts and expressed in codes of practice such as the ICO's AADC that if apps knew the age-band of the users accessing their services, they could tailor the services accordingly. For example, an app provider could choose to enable options such that children in the same age-band can connect and interact with age-appropriate features and provide options for a parent to block the communication of adults not known to the parent with their child. These safety measures cannot happen in the absence of reliable and secure age assurance.  
TrustElevate enables businesses to know the age-band of the users accessing their services and to handle children and young people's data in compliance with a raft of regulations, such as the UK's Data Protection Act (2018) and the Audiovisual Media Services Directive, which comes into force in September 2020. The benefits of compliance include the scope to create a safer internet for children.
Benefits:
Safer students

Greater safeguarding capabilities for schools:

save time and reduce budget pressures

Reduced pressure on teachers dealing with online safety challenges

Ability to select EdTech companies that comply with data protection regulation and the ICO's Age-Appropriate Design Code.

Provision of safety materials, guidance on upholding children's rights in digital contexts
How does it work?
A child registering to use a social media app, provides a username and parent's mobile number. A parent receives an SMS notification that their child wants to access a specific social media app.  A parent who is a BT customer can manage the request via the BT portal. Parent logins into the BT portal, which has integrated TE, and provides specific data points which are encrypted in transit and checked for a match against authoritative data sources. The purpose is to establish an association between the adult, child and the mobile number the adult has provided.
If these data points do not match it is not possible to create an account. Note that while it is the responsibility of the authorised holder of parental responsibility to either advise the child to provide that adult's mobile number, and the adult to provide the child's details, it is also possible for the holder of parental responsibility to initiate the verification process.
The core output of TrustElevate's verification processes is Verified Age (VA). That is, age assurance, i.e. this child falls within a specific age band so that, as per the digital playground's policies, they are or are not eligible to access an app like TikTok.

When a child meets the age-eligibility criteria to access, e.g. TikTok, knowing the age band means TikTok can determine if the child is or is not eligible to access specific age-gated features, such as direct messaging.

Age-assurance tokens let the platform implement features designed to ensure children's safety, as per the Audiovisual Media Services Directive, which stipulates that age-rated content must be age-gated, and to obtain the consent of the verified holder of parental responsibility to process that child's data, as required by the General Data Protection Regulation (GDPR).
Costs

£0 per licence
TrustElevate is free for schools, parents, and children to use.
Trial Options

1 month

21 days

14 days

7 days

Permanent
Q

What is TrustElevate?

A

TrustElevate is a Child Age Verification and Parental Consent as a Service provider that enables a safer internet for students. We enable digital platforms that handle students' data to do so in compliance with regulations and so that they can serve age-appropriate content, limit sexual contact between children and adults, and respect children's rights in digital environments.

Q

What does TrustElevate do?

A

TrustElevate enables platforms (including, but not limited to, social media, EdTech, streaming and gaming platforms) to know the ages of their users. We enable this without sharing any users' personal data, so children can be better protected online. This is done by way of our zero data model, which means that all data involved in TrustElevate's verification procedures is encrypted and no personal information is collected or transferred to third-parties after the procedure is complete. It is based on a "zero trust" approach, which is a holistic approach to cybersecurity which involves 'trusting' no-one, even users within an organisation, to best protect sensitive data.

Q

What school data does TrustElevate use and how safe is it?

A

TrustElevate is integrated with multiple authoritative data sources which it leverages to conduct the checks underpinning its age verification and parental consent verification. A parent provides specific data points and permissions TrustElevate to check that data against information stored within those authoritative data sources.

Q

Is TrustElevate registered with the ICO?

A

TrustElevate is registered with the Information Commissioner's Office (ICO) (registration number: ZA476685): https://ico.org.uk/ESDWebPages/Entry/ZA476685.

Q

What are your security procedures?

A

TrustElevate has robust security procedures in place. TrusteElevate (TE) is: Cyber Essentials Certified Holder of ISO 27001 with all relevant policies and procedures Following the Nation Cyber Security Guidance (NCSC) guidance Aligned with the ICO (the UK's data protection authority) guidelines on accountability which ensure TrustElevate has the required policies and procedures documented. And has: Regular penetration and vulnerability testing. A risk forum to manage data protection and cyber risks. Staff dedicated to cybersecurity and data protection. A service assurance model. We also regularly perform internal audits. For more information please contact [email protected].

Q

How much does it cost to use TrustElevate?

A

Our service is free of charge for schools to use.

Q

What regulators does TrustElevate work with?

A

Our solution has been built with the oversight of the ICO, the UK data protection regulator and issuer of penalties for non-compliance with the General Data Protection Regulation and Privacy and Electronic Communications Regulations. TrustElevate's Founder, Dr Rachel O'Connell, is one of the preeminent authorities on electronic identification and age verification and is the author of a technical standard entitled PAS 1296 Age Checking code of practice. The code was published by the British Standards Institution on March 8 2018 and is becoming a global standard. PAS1296 is referenced by a number of UK regulators' own guidance, reports and position documents.
Sign up for latest updates
Looking to make new partnerships?

Join us at the UK Meets USA Reception, hosted by Bett in association with BESA,… https://t.co/IuAn3FnBny
Did you know there is still time to get your ticket to the Summer Business Insight Day? Join us in just two weeks f… https://t.co/c0ty9KVjXs