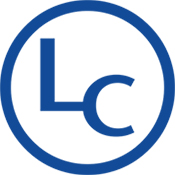 Elite Support Service
Levett Consultancy
IT support services designed by our education for education.
Elite support has been designed to meet the challenges of the fast-changing technology world, where customers want peace of mind when an IT problem occurs, you can simply request support from us anywhere. Our Elite support services are ideal for anyone looking to either have a fully managed service or simply supplement their own in-house IT team. Elite Support is offered based on various tier levels covering how much remote support you require and if you need on-site health checks.
Costs

£900 per annum
All Elite Services are subject to terms and conditions available on request.
Trial Options

10 Day Free Trial
Future proof your ICT with our next-generation support services.
See for yourself why Schools and Businesses are opting for our Elite Support service over their traditional on-site services, by taking up a no-obligation FREE trial available for new customers.
Sign up for latest updates
This is an appeal for help. A request has reached us from a school in Romania who are supporting displaced… https://t.co/h7aR08Wryj