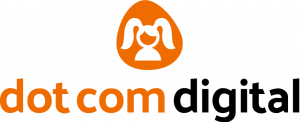 Empowering children to develop confidence and make safe choices
Dot Com Digital provides a unique safeguarding programme that supports children's personal development and offers a safe environment for them to learn the skills to lead a safe and happy life.
The aims of the programme and how it supports children and schools
The programme aims to:
Fulfil the primary age 2020 RSE Statutory framework and cited in the DFE guidance for teaching online safety in school.
Educate children to help prevent them becoming victims of crime themselves by exploring digital threats including online grooming, radicalisation, exploitation, bullying and more.
Identify children who may be at risk of threats with help from the 'Dot Minute' feature, where children can request time with their teacher to discuss any worries or concerns.
Provides a mechanism for working with external agencies such as social services, emergency services and third sector organisations.
Costs

£0 one-off cost
What's covered in Dot Com Digital
The free version will consist of four themes, including: Grooming, Knife Crime, Emergency Services and County Lines. There's no limit for schools to use this resource, and it'll be updated to reflect current issues reported by children and the police.
The full version of Dot Com Digital will fulfil the requirements of the 2020 RSE statutory framework. It will also allow a school to gain access to all the overviews, videos, lesson plans and online and paper based activities.
Trial Options

No trial - Free sign up
Sign up for latest updates
This is an appeal for help. A request has reached us from a school in Romania who are supporting displaced… https://t.co/h7aR08Wryj