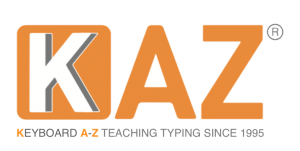 KAZ Mainstream and SEN Dyslexia Typing Tutor
Give your students a head start with KAZ's Mainstream and SEN / Dyslexia touch typing software.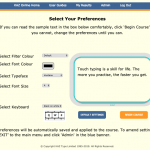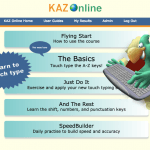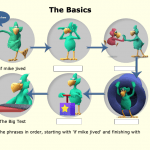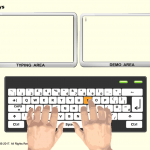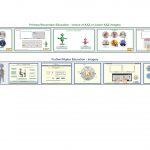 KAZ Mainstream and SEN/Dyslexia Typing Software
KAZ's inclusive mainstream and SEN/dyslexia typing software offers a simple and effective way of teaching students of all abilities how to touch type.
It is easy to use, light hearted and engaging and suitable for ages 6+ (primary, secondary and further education).
The program uses a multi-sensory approach throughout, engaging the major senses of sight, sound and touch simultaneously, radically enhancing memory retention and recall – which is why it is so effective.
Make it Fast – Using a unique and proven 'Accelerated Learning' teaching method incorporating 'brain balance,' it trains the fingers of both hands to work symmetrically and simultaneously, without the student even realising it. No other typing tutor works in this way.
The program is designed to be used independently, with minimum teacher intervention and consists of five modules which can be fitted in and around a busy school curriculum.
Make it Inclusive – The SEN/Dyslexia edition was developed with advice and guidance from the Dyslexia Research Trust and is suitable for students with one or a combination of some of the following neurological differences: Dyslexia, Dyspraxia, Dysgraphia, ADHD, ASD, Tourette's, amongst others. It teaches typing skills whilst minimising visual disturbances by means of a unique 'Preference Screen' – tailor making the course to each student for maximum visibility comfort.
Make it Easy for Teachers – The program includes an easy to use teacher's admin panel, offering sample lesson plans, quick start guides, the ability to upload students individually or into groups and monitor their progress in real time (module, speed and accuracy).
Make it Accessible over platforms – The product is available as an annual online license (which can be accessed from both school and home), as a download for workstations or via SCORM 1.2 for integration within schools' LMS.
Make it City & Guilds Assured – We also offer a City & Guilds Assured edition for students aged 15+. This edition includes an extra module comprising a multiple choice paper and typing test. On successfully completion, candidates will receive a digital certificate and badge to showcase on their social media profiles, CVs and job application forms.
The KAZ program has proved so successful that it was nominated as a Bett Awards 2019 finalist.
Costs

£250 per annum
Primary and Secondary Schools (all prices exclude VAT)
5 users – £75
10 users – £125
25 users – £210
50 users – £250
100 users- £335
250 users – £500
500 users – £635
whole school roll (1000 students) – £800
Trial Options

14 days
Please request our 14 day free trial and contact us should you wish to extend.
Q

Do you have different versions available?

A

Yes, we have a Primary/Secondary schools edition for age 6-16, a FE/HE edition for ages 16+ and a City & Guilds Assured edition for 15+

Q

Does the edition include both mainstream and SEN dyslexia?

A

Yes, for the Primary / Secondary schools edition, it is for the teacher to assign the license. All HE /FE licenses default to the inclusive edition.
Sign up for latest updates
This is an appeal for help. A request has reached us from a school in Romania who are supporting displaced… https://t.co/h7aR08Wryj