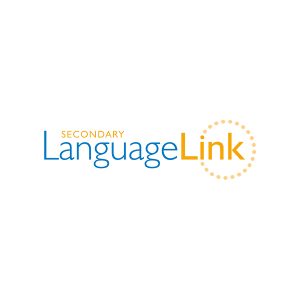 Secondary Language Link
Improve attainment in KS3 for students with SLCN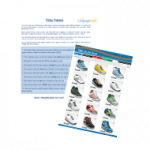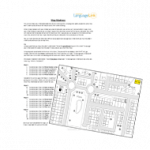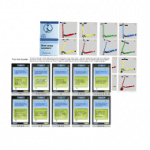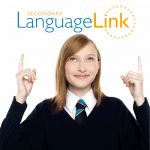 Secondary Language Link is the only comprehensive SLCN support package of its kind. This assessment, targeted interventions and teacher training package enables secondary schools to identify and support the language and communication needs of Key Stage 3 students aged 11-14 years. Difficulties understanding language are commonly disguised as challenging behaviour and Secondary Language Link showcases good practice across the curriculum to empower teachers in making effective adjustments to teaching practice that impact most on learning.
What's in the package?.
A universal online screening tool helps schools identify when language difficulties underpin poor behaviour
Talk Fitness, an innovative, targeted group intervention aimed at improving functional and cross-curricular speaking and listening skills, laying the groundwork for success in developing good literacy skills
Online staff training toolkit examines key aspects of teaching to support the learning and achievement of students with SLCN and those learning English as an additional language
Inclusive Teaching Plans help teachers put into practice and embed the strategies showcased in the Toolkit Training
Costs

£0 per annum
Secondary Language Link pricing is an annual subscription based on the size of your school and the number of sites covered. Secondary Language Link starts at £300 per year and depends on the size of your KS3. Please call or email for details.
Trial Options

14 days
Get FREE 14-day access for your entire school to Secondary Language Link and discover tools and support for early identification, targeted interventions, training and measuring progress to help students improve their  communication skills.
Exciting news – when you complete a free trial of  Secondary Language Link, we will give you our Brand-New Resource:
The Ultimate Guide to SLCN RRP £23.99
Schools are getting increasingly better at considering whether SLCN might be affecting their pupils learning and well being. However, the more staff know, the better off pupils will be and developing staff knowledge is something that can be improved upon in every school.
This definitive reference eBook, written by speech and language therapists offers:
Guidance for your whole school so that your community can become truly inclusive and communication friendly.
Practical and specific advice on how to support children in the classroom about the diagnoses or needs that they may have.
We believe that supporting children starts with understanding them. This new practical handbook will enable staff to feel confident in unpicking and understanding the needs of the children who they meet.
Help support all your pupils who have speech, language and communication difficulties and develop the SLCN knowledge base of your workforce for a truly inclusive and communication friendly school!
You can access your FREE* eCopy when you complete a Secondary Language Link trial.
Sign up for latest updates
The EDUCATE programme is a research-focused accelerator that bridges the gaps between EdTech designers + developers… https://t.co/dwH5Z8JdR8
LearnED Roadshow 2022-23 is coming to Leeds, Norwich, Rugby, London, Exeter & Newcastle. Find out how you can suppo… https://t.co/1R3cnsaqIk